February 5, 2014
The big mare kept everyone waiting. She was cumbersome yet placid, her belly stretched to weighty expanse. She had taken up residence in the high-risk maternity ward at Hagyard Equine Medical Institute near Lexington, pushing 30 days past her due date. She wasn't in a hurry.
Numerous times as the days progressed, staff members thought labor was imminent—but nothing happened. She wanted her freedom in a paddock near the McGee Medical Center. She wanted to stroll through the cool spring air. She wanted, most importantly, to eat grass.
Over in the neonatal intensive care unit through two heavy sets of swinging doors, mares that had already given birth rested with their foals. There were equine babies of multiple breeds born with contracted limbs, "dummy" foals slow to suckle or respond to stimuli, neurological cases, and recumbent newborns tucked up on TempurPedic mattresses with intravenous drips and oxygen lines. Mid-March is foaling season in Kentucky, and the ward was beginning to fill.
From February to June, more than 200 foals pass through Hagyard's Neonatal Intensive Care Unit. The majority are offspring of the Thoroughbred industry, although some Standardbreds, Saddlebreds, Quarter Horses, drafts, as well as a variety of pleasure horses arrive. They come not only from farms in the Lexington area but also from the states surrounding Kentucky, vanned down from Indiana, in from Ohio, or up from Tennessee.
For the most part these foals are days, sometimes hours old. Arrival times are unpredictable and unscheduled, although most troublesome cases appear in the middle of the night—mares have a tendency to foal in the quiet of late night or just before the rising sun. The NICU is for sick foals; while older patients are admitted to the other care centers in the medicine department, where veterinarians deal with another 2,500 cases per year.
Those who work at this equine special care unit compare it to Johns Hopkins Hospital or the Mayo Clinic for humans. The veterinarians are adept at cutting-edge procedures, at testing and deliberation. Owners send their foals to Hagyard when they are unsure of the diagnosis, when they must get to the bottom of a problem quickly.

Hoping to prevent such an issue from arising, John Phillips of Darby Dan Farm, had sent the big mare. A month overdue, she's the one that kept veterinarians waiting. Because cervical issues put her at risk for a complicated natural delivery, she was a candidate for elective Cesarean section. Dr. Michele Frazer had the case, with Dr. Robert Hunt to perform the procedure. They waited to give the foal optimal chance of survival, to make sure it was mature enough for a healthy delivery, and for his dam to signal her readiness to deliver. Time was waning, and there would soon be two patients instead of one.
---
Horses have captured Lynne Hewlett's heart. Working as Hagyard's technician coordinator, she oversees approximately 30 veterinary technicians and assistants in medicine at the equine hospital, including the NICU.

"Once you get involved with horses you can hardly imagine a day going by where you can't be touching them or be next to them," Hewlett said. "No technician I know of does it for the money, certainly, and if you ask the veterinarian, it's the same answer—they do it because they love what they do."
The spring rush that draws to a close at the end of June will mark the conclusion of Hewlett's 28th foaling season; an estimated 8,000 fillies and colts have come under her care since 1985.
"The horse is a special animal; there's just no other way to put it," she said. "When you compare them to people, there are so many similarities. You start off with the foals, and from the moment they're born, they have a personality. I've never understood how some people just view them as livestock."
In the spacious and well-lit aisles of the NICU barn on a cool March morning, Hewlett went through her rounds. The entrance to the unit requires special biosecurity measures, the wearing of rubber boots restricted to that area and an entryway foot dip through a pan of sanitizer. Similar rectangular pans sit at the doorway of each stall as well, a precautionary measure.
"I compare the foals to toddlers," Hewlett said as she entered stall 2 of the unit. "They act the same. Some hide behind their mothers…or others will run up to you and are very bold and cheeky."
Tucked up on the TempurPedic mattress in the straw, a sleepy bay with a tremendous blaze crooked his neck to the side as Hewlett propped him up, sternal, to keep him from putting too much pressure on one side, making sure his lungs could expand with good airflow. His dam, a grade I stakes winner owned by Calumet Farm, foaled 20 days overdue and had been monitored for hemorrhaging before the birth.
"This foal came into the NICU on March 9," Hewlett said. "He had some seizures, and he's kind of out of it now. We're hoping he'll start waking up, so the first step is to get him to stand. We're just going to try to wake him up and get him to stand and then turn him. We'll go from standing every four hours to hopefully standing every two hours tomorrow, and try to get him more aware of his surroundings."

As Hewlett and intern Rebecca Skirmont hefted the gangly colt into a standing position, the mare lets out a constant stream of low nickers.
"She's a bit of a helicopter mom, but she's OK," Hewlett said. "A lot of places keep the foal behind the gate or keep the mare separated, but we tend to let them stay next to each other so she can touch it and smell it. Usually they stay out of the way."
The sleepy foal nosed around a bit while standing and even tried to take a few wobbly steps toward his mother. "The longer he's up, the better for him, the better for his lungs," Hewlett said. "He has a suckle, so that's good. He's looking at her; he's looking at us; he's got a whole different expression about him. He's trying to nurse on something and hopefully we'll be able to get him up every couple of hours."
Within two days the foal, no longer recumbent, would be up and about and pulling out his IV lines as he romped around the stall. But for now he was reliant upon Hewlett's aid, the stability she offered as she half-cuddled, half strong-armed him down the road to recovery and independence.
"There, look at you!" Hewlett said as he worked to stand with her support. "That's pretty good, better than yesterday…but you're not going too far, because you're still kind of dopey right now."
---
In the neonatal ward, foals receive many treatments and medications that are similar to those a hospitalized human infant would undergo. An admissions chart provides details after an initial exam. IV catheters, urinary catheters, intranasal oxygen, ventilators, defibrillators, feeding via nasogastric tubes, and ultrasounds are readily available. A real-time invoicing system tracks the treatments, so owners receive up-to-the-minute information on procedures and how much has been spent.
"The average ratio in our NICU is approximately one tech for every two to three foals," Hewlett said. "It's more intensive care than the rest of the hospital."
Four veterinarians in the medicine department work with fellows, technicians, visiting residents, externs, and technician assistants. Internship programs through colleges such as Colorado State University, University of Kentucky, Eastern Kentucky University, and Morehead State University also provide extra sets of hands.
"Since I started, there have been a lot of changes as far as what's required of the technician, what's expected, and general care," Hewlett said. "Now, the charts are more complicated. It takes longer to do treatments. It takes more staff, and the patient numbers are higher."

Dr. Nathan Slovis, director of the McGee Medical Center, recognizes the value of a good technician. "Minute to minute, day to day, they're our eyes and ears when we're not there," he said. "It's so important to have a good technical staff...In surgery, you sew them up; you go home. In our hospital, it's 24-7 care."
Slovis, who has spent the past 13 years overseeing the McGee Medical and critical care center at Hagyard, is constantly on the go between farm calls and reviewing the condition of in-house patients. He also runs the overall business of the center, where the total invoice can be in the thousands of dollars. For owners, that expense is well worth the reward of watching a once-ill youngster gambol through the fields, disaster averted and a life of potential ahead.
"These babies are extremely fragile and can go downhill so quickly if they are not treated immediately," said Nicole Hammond, owner of December Farm near Midway—and also owner of a strong, spunky filly who experienced her first moments of turnout in the paddock behind the NICU under Hewlett's watchful eyes.
"She wasn't where I thought she should be after she was born; I'm so used to seeing a progression, and she also looked dehydrated around her eyes," Hammond said. "She was nursing, and I thought, 'Why is she dehydrated-looking?' We always give plasma after they're born, and that's a liter of fluids right there, so she shouldn't have been dehydrated. And although she would nurse, she'd lie right down again. So I thought, 'Something's not quite right, even though the bloodwork says she's fine.' "
Hammond's maternal instinct was on target. The filly was struggling against renal insufficiency, an issue with her kidneys that was quickly remedied with fluids, antibiotics, and care.
"We always hope the outcome is great, but sometimes we have patients who don't make it, and you have to be prepared for that," Hewlett said.
About an hour before the big mare strolled down to surgery, the reality of that statement rang true. Frazer stopped in to perform an ultrasound on a struggling foal. Pockets of fluid appeared on the screen, indicating the youngster was hemorrhaging inside.
"That's a lot of fluid," Frazer said in concern. She obtained a sample of the fluid and confirmed it was blood; unfortunately she wasn't sure he was going to make it.
---
John Phillips had never seen an equine C-section go well. He knew the inherent risks associated with major abdominal surgery and recovery from anesthesia, not to mention chances of the mare's drugs being transferred to the foal, leaving it lethargic in the vital early stages of life. He also knew gauging a foal's readiness to be born can be a challenge for those attempting to schedule the procedure, yet he placed the lives of his horses in the capable hands of Hagyard's NICU and surgery staff.
On the afternoon of March 17, just hanging out and being pregnant was over. The big mare's milk electrolytes were changing and her bag was waxing, all signals it was time for her to go.
"We don't want to wait too long, but we want to make sure the foal is mature," Frazer explained as she readied her patient for surgery. "Mares have such a variable gestation, we can't just count days and say, 'OK, she's due; the foal's ready to be born.' Some mares will go a couple of weeks under average gestation, and the foal will be fine; some mares will go a month over. So if you did a C-section or induced a mare on her due date by the average numbers, that foal may actually be born prematurely. At the same time, we don't want to wait until the foal is too far into the birth canal and risk damaging her."
The mare stood by, placidly allowing Frazer to clip a small patch on her neck for the insertion of the IV line that would deliver the initial doses of medication allowing the team to lay her on her side before the C-section began. The preparation was quiet and simple, over in 15 minutes.
A chilling rain fell when the mare was led to surgery. She walked calmly but alertly, ears pricked, wind tousling her mane. In the final moments between life and the unknown, all was well.
Frazer, Hewlett, and Hunt gathered along with the rest of the surgical team in the induction stall just outside the operating room, medicine staff allowing surgery to take over. By 5:30 p.m. the mare had been anesthetized, dropped, and hoisted with a winch until she lay on her back, ponderous belly exposed, her legs secured to sturdy posts at four corners of an operating cart. The team scrubbed down the sphere with quiet coordination, disinfectant pooling brown and glossy on the floor. Eight minutes later the cart was rolled into the operating room, a sterile blue paper draped over her shaved stomach.
At 5:40 p.m. Hunt made the incision, down through layers of skin and muscle, steadily opening a sizable gap. He began palpating, elbow-deep in the mare's belly, grasping for the foal.
"Cecum," Phillips said from the viewing room, recognizing the large intestine as it bubbled at the top of the incision. A white membrane appeared in Hunt's hand. "Placenta," the owner remarked.
Although he knows the ups and downs of the Thoroughbred business as well as anyone, Phillips watched the procedure like an expectant father—tense, concerned, nervous…
Helpless.
At 5:43 p.m. the legs emerged with an otherworldly appearance, first one, then the other, from a rubbery white membrane. A team hovered in position behind Hunt's shoulder, four people ready to carry the foal to the recovery mat. Hunt broke the sac and liquid splashed down, blood mixing with amniotic fluid, drenching pant legs and the operating room floor.
The team struggled to release the foal, gripping, pulling, until Hunt grabbed his scalpel to make one final cut. Then the newborn went sliding forward, up and out of the mare, head hanging down to the ground. As the team carried the dangling seal-wet creature out to the expansive hallway nearby, it was impossible to tell whether he was even alive.
Seconds later Hewlett and Frazer were bending over a thick recovery mat upon which the foal had been placed. Hewlett rubbed briskly with a large towel and crouched nearby with a stethoscope in hand, ready to listen for a heart beat.
Frazer placed a nasotracheal tube to aid in ventilation and promote oxygenation to the lungs. After a few pumps the flare of a whiskered nostril signaled life, and there were smiles all around.
"You're a chestnut like your dam!" Frazer said.
The big mare was still on the table, surgical team closing the uterus and the body wall, when her foal—a long-legged colt with a swish of white on his forehead—was lifted into the bed of a small truck for the short drive from surgery back down to the NICU. Five technicians rode along to keep him well-wrapped against the chill of the rain.
Less than 30 minutes after his birth, the colt was carried into the warmth of the NICU and inserted into stall 8. Hewlett and her techs worked non-stop on him in the ensuing hours, clipping for a catheter, installing IV lines, and connecting intranasal oxygen. He was also given colostrum—liquid gold at $125 a pint—from Hagyard's vital milk bank.
By 6:59 p.m., barely more than an hour after his extraordinary delivery, he was standing, determined, on shaky, slanted legs.
The foal that had been ultrasounded for hemorrhaging components was not so fortunate. While one vivacious new life was being born in surgery, despite aggressive treatment, he quietly passed away in the NICU. And as the new colt let out a nicker for his dam who was still in recovery, the mare in the stall next door stood over the body of her deceased foal and issued a shrill, panicked whinny.
---
"Don't be rotten," Hewlett said, five days after the big mare's foal had been brought into the world. "Get him; get him quick! You've got to be quick with him. He's a rascal."
The chestnut colt, tall, fast, squealing, was headed for the stall door. After nearly a week inside he was feeling rambunctious and ready for more room. He had bonded well with a nurse mare in the days following his delivery, the farm having elected to give his dam the chance to put all her effort into recovery. He had also bonded well with the staff, who took him on two trips to a hyperbaric chamber in the first 48 hours after his birth—helping to prevent brain injury associated with birth hypoxia—and continued 'round-the-clock care up until the moment he walked out of the unit. They ensured his first days in the world would not be his last.
"Imagine what you can do when you get in a field!" Hewlett said while giving the foal his final antibiotic treatment.
The colt's dam was ready to be discharged as well, her slightly smaller stomach supported by crisscrossed elastic bands and her serene nature intact. Characteristically, she spent her final moments at the hospital eating as if there were no tomorrow. But when Skirmont clipped a lead shank onto her halter, she strode willingly out of her stall, loading up for the short trip home.
An hour later the trailer returned for her foal, who did the same. He followed his nurse mare up the ramp, tiny hooves skittering briefly over pavement—out into the wide, wide world for the very first time.
Seven weeks removed from this procedure the chestnut colt was even more leggy and powerful, racing through his paddock at Darby Dan Farm. Both mare and foal recovered well from the C-section, Phillips reported. "We're very fortunate it turned out the way it did, with a good ending—a happy ending," he said.
---
Credits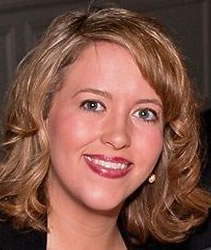 Claire Novak
Claire Novak, online features editor for the Blood-Horse, has melded her love for human-interest journalism and the equine breed into a successful Turf writing career. Since her first freelance article on racing was published at BloodHorse.com in 2005, her byline has appeared in the New York Times, ESPN The Magazine, and on ESPN.com, among others. She is the winner of the 2011 Eclipse Award for Feature/Commentary, the 2013 Joe Hirsch Memorial Award (feature/advance division), and the 2008 Louisville Metro Journalism Award for Sports Writing. She lives near Lexington and, when not writing about racing, can often be found jumping with her Thoroughbred, Bob.
Visuals Director, Photographer: Anne M. Eberhardt
Visuals Assistant: Kevin Thompson
Videographer: Alex Cutadean
Video Editor: Scott Tracy
Designer: Kimberly Reeves