August 11, 2014
Arlington International Racecourse rises like a mothership from the Northern Illinois suburbs, training track bordering Route 53, streamlined grandstand glinting in the light. As a 13-year-old raised not far from there I used to twist in the backseat of our family station wagon, begging my dad to drive a little slower — stretching for a chance to see the horses.
We rarely passed Arlington in the morning hours, so my first memories are the golden tan of an empty dirt oval, fly-away wraps flapping on clotheslines, children of backstretch workers playing soccer in the summer sun. Because of this place I was moved to chronicle a sport I now hold dear, preserving the stories of great-hearted Thoroughbreds and those who care for them. In those early days Arlington was like a magnet, and I was unmistakably drawn.
Fifteen years later, rides in that coffee-brown Oldsmobile a distant recollection, I returned to my home track to write about Richard Duchossois — the larger-than-life figure who runs the racetrack with a regimental hand. I wanted to preserve the legacy of a man the racing world knows simply as "Mr. D," who at 92 still leads track operations on a daily basis, pushing his team to create what they all term the "Arlington experience."
I had another reason for coming home, a grim one. In Illinois, where a difficult political climate has progress at a standstill, financial rewards are small and fields are dwindling. The last round of purse cuts at Arlington was announced June 12 due to a sharp drop in all-sources handle, and no one knows what will happen at the Northwest oval when Mr. D is gone. With the state racing industry in turmoil, I think I had to visit while my place of memories still endures. When you really get down to it, maybe I just needed to feel what I felt back when I only wanted to see the horses.
Because the magic is still here. Every season in the middle of August, my home track rolls out its signature contest — that sprawling spectacular called the Arlington Million (gr. IT). A 10-furlong event won twice by the great John Henry and captured through the years by the best turf runners of our sport, the Million lures top contenders from across the nation and around the world. And when they all converge on a plush green oval beneath these hulking stands, for one afternoon, at least, everything is as it ought to be.
---
The apron at Arlington terraces gradually down from the clubhouse in a gentle series of white concrete steps, and when it is still dark you can walk in through the silence of the vast cool building, push your way against the brass bar of a giant glass door, and emerge on those steps to the rhythmic sounds of the morning. Jingling tack. Falling hoofbeats. Riders crooning to their charges as they gallop down the lane. The racetrack itself seems so large and the clubhouse feels so massive, it could come across as overwhelming to someone new. But those who make their living here say this place has always held a comforting sort of vastness. This is where they belong.
Arlington is more than an entertainment venue where horses race in constant circles and discretionary income may be bolstered — or diminished — at the mercy of a mutuel ticket. For 130-some trainers, about 30 jockeys, and more than 1,100 backside employees including exercise riders, hotwalkers, and grooms, it is home — and Richard Duchossois is the master of the house.
Every morning by 8:00 a.m., Mr. D arrives at Arlington. He wears a perfectly tailored suit, a crisp shirt with cufflinks, and a luxurious tie, his black dress shoes always shined to a military standard. In the old days he used to get around by helicopter but now he takes the steadier route, driving himself — despite his age — from Hill 'N Dale Farm, the home he shares with wife Judi about 20 minutes away in Barrington Hills.
In a volatile Illinois racing industry, Duchossois is the lone constant. Those who work for him alternately marvel at his dedication and tremble beneath his rule. Not much escapes his impeccable attention to detail. On every desk in the executive wing of his immaculate business department sits a simple plaque, its inscription a nod to the chairman's military roots: "Don't Expect What You Don't Inspect." He may have never expected to own a racetrack, much like he never planned to join the Army in 1942 when he was 20 years old. But in his way of life, once he jumped in, he inevitably took command.
"I hadn't turned 21 yet when I became a captain," he said. "I was 23 when I became a major. But there were a lot of people who would have just as soon been a buck private and had someone else tell them what to do… it depends upon what you want to be, and you can be whatever you want to be if you really make your mind up to do it.
"Some people are going to make it, and some aren't. Some love challenge; some want to be led — they aren't leaders. That doesn't mean they're good (or) bad… it means we're all a little bit different."
Mr. D was born Oct. 7, 1921. A graduate of Morgan Park Military Academy on Chicago's South Side, he said his upbringing helped forge him into the corporate leader he became.
"I think, to a degree, it's how you grow up," he said. "Having gone to a military academy in high school, I learned competition. I learned challenge. I learned discipline. I learned how to be focused."
After marrying his high school sweetheart, Beverly, and having been taken away from his studies at Washington & Lee University in Lexington, Va., Duchossois found himself headed out on the first of five major European campaigns. He landed on Utah Beach a month after the invasion, served at Normandy as a tank commander under General George Patton, and fought in the Battle of the Bulge.
Just months ago, he returned to the site of those battles for the 70th anniversary D-Day remembrances as part of a delegation of American veterans organized by the National World War II Museum. During his visit, the French government presented him with their highest award — the Legion of Honor. He already had a Purple Heart and a Bronze Star.
For almost 60 years Duchossois didn't speak about his war experiences, but he began to open up a little while ago. Maybe the waning years led him to reminisce, or perhaps he sensed the need for young people who were raised in a different world to hear his story and respect the ethos of that era.
On Sept. 15, 1944, attempting to cross the Moselle River between Germany and France, Duchossois' Third Army tank company engaged in heated battle and a shot from a German soldier blasted across his side. The bullet damaged nerves in his back, causing temporary paralysis. He was initially lined up with others marked for dead at a field hospital, but someone must have caught a glimmer of the fighter in his eye — he was moved to treatment, and recovered. Four months later, a grenade fragment hit him in the face. Perhaps those wounds gave him an iron-willed survival instinct — in the years that followed he withstood quadruple-bypass heart surgery, cancer, and a recent hip operation.
"I was extremely fortunate that almost the entire time I spent in the Army, I was responsible for something, I had a command of some sort," Mr. D recalled. "When you have those responsibilities, you're so busy taking care of the things you have to take care of, that you don't have time to think about yourself and 'what if,' so you just go on.
"I wanted to get back to my men. I had trained them, I had brought them overseas, we'd been fighting all the way through… I can't say that I was fighting 'for God and country,' I was fighting because that was my job and those were my people."
Those core military values of discipline and loyalty drive his business approach to this day. These are his people now — the horsemen, the track employees, even the customers.
"I think it's a culture of the track," he said. "We have to make our people feel like they are a part of Arlington. Arlington isn't run by someone they don't know and they don't see; it's important for all of our executives to be out there in the morning, to be on the backstretch, and by example they will follow, because they are part of the team."
While that culture has remained strong through the decades, Mr. D also realizes how imperative it is for a high-level executive to keep up with the times.
"I'm 92 years old; people don't live the way I live," he remarked. "And I have to recognize how the younger people live and what they want. I'm three or four generations ahead of the customers, and we probably have the youngest overall average customer of any track in the country."
When Duchossois returned to Chicago in 1946 it was not to work in racing, and the concept of the modern-day Arlington was not even a glimmer on the horizon. Instead, he followed his father-in-law into the railroad freight car manufacturing business. He became CEO of Thrall Car Manufacturing Company in 1952, and turned what was a modest operation into the second-largest freight car manufacturer in the world. Next, he developed the privately held Duchossois Group, an organization comprised of businesses in the consumer products, technology, and service sectors. The company, still controlled by the Duchossois family, is valued at more than $2 billion dollars.
The prospect of becoming a racetrack owner never even came up until Mr. D lost his first wife Beverly, with whom he had four children, to cancer in 1980. Within a few years his Arlington era would begin, but it would still be a while before the racetrack became his passion.
---
Richard Duchossois first dabbled in equine ownership because of his younger son Bruce — he purchased a show horse for him as a bribe in hopes of boosting the boy's middle school report cards. In the early 1960s Duchossois and Beverly bought an old dairy farm that they converted into Hill 'N Dale, the eventual home of Duchossois' Thoroughbred operation — which started when one of his fellow horse show parents suggested they go in on a racehorse.
By the late 1970s Duchossois was breeding and racing a sizable band, and had helped form the Illinois Thoroughbred Breeders and Owners Association. By the 1980s and early 1990s he was the state's leading breeder and was already working with track owners to push pro-racing legislation before the state General Assembly. His most significant involvement, however, began in 1983 when he took a trip to Louisville on the First Saturday in May. There, the course of Arlington's future was set.
"I'd never been to a Kentucky Derby, and after my wife died I went down to see what a Kentucky Derby was like, not because of a love of horses, not because of a love of racing; I just wanted to see what it was like," Mr. D recalled. "I ran into Arlington's former president and vice president and they were putting together a syndicate that was going to buy it. They asked if I'd join it and be one of the members, but I wanted no part of a racetrack."
That was before the first race. By the fifth, the two former Arlington executives, Joseph F. Joyce and Sheldon Robbins, convinced him he should be a part of the group.
"In those days, you know, I was single, and I was drinking," the chairman said with a grin. "I said, 'No more than 10 percent, that's my limit.' I didn't even know what 10 percent meant in dollars and cents, but that was the limit."
About a month later, when it was time to finalize papers at the lawyer's office to purchase Arlington from then-owner Gulf and Western, it turned out Duchossois was the only investor with significant capital. He put up $17.8 million of the reported $19 million to buy the track.
"I got down there and no one had any money, so we had to buy the whole thing," Mr. D recalled. "But then I gave each of them 4.9 percent for $100 each, and they later brought in a friend of theirs (Ralph Ross) who put $1 million into the track, and that's how I got in racing."
He turned complete management over to Joyce and Robbins and immediately they began to clean up the facility and improve the racing program. Arlington was on the decline at the time, a place where mostly hardcore horseplayers came to gamble — where losing tickets littered the floors of a cavernous grandstand and stoopers sidled along sifting through the remnants in pursuit of accidentally discarded winnings. Duchossois had a better vision: the Disney World of racetracks.
"Women didn't want to bring children to the track because it was unsafe; it was a bad thing to do," Mr. D said. "We knew nothing about running a racetrack, it was our first experience, but we thought we ought to take a new look at it and run it basically on the same principle that we run all of our other companies.
"If we don't have people buying our product, we don't have a business, and the only way we're going to be able to satisfy the customer, satisfy our expenses, is to treat the customer just like we want to be treated."
---
On July 31, 1985, an electrical malfunction set off a five-alarm fire at Arlington. More than 150 firefighters from 17 surrounding communities tried to bring the blazing spectacle under control. After unsuccessfully battling the fire from the horsemen's lounge, its place of origin, all the way to the grandstand, they could only stand back and watch it burn.
On what was a foggy morning, Mr. D took his helicopter over to inspect the damage.
"By then it was blazing and everybody was running around saying, 'Oh, we can't let the grand old lady burn,'" Mr. D said. "My feeling was, I hope it goes all the way to the ground. Because at that point in time, when I saw it, there was absolutely no way you could rebuild the track like that without having it been a rebuilt burned out structure. It just couldn't be done. We would be continuing an old, worn-out mode of doing business, instead of building new in the modern-day style."
The fire, 26 days before the fifth edition of the Arlington Million was scheduled to be run, put the track's signature race in serious jeopardy — or so members of the media and the racing population thought. The remainder of the Arlington meet was shifted to Hawthorne, but Mr. D and his team would not be deterred from running the big race at its original site. The Miracle Million was born.
"We had done our advertising, horses had made commitments to come over," Mr. D said. "We had a commitment to run the thing. I think it was still smoldering when we started putting together a team to clear away the rubble and build a tent city."
Four previous editions of the Arlington Million had caused a stir in the racing industry — a purse double the value of the Kentucky Derby (gr. I) at the time, tremendous international participation from the start, and the two wins by the great John Henry punching up the emphasis. But when Lord Derby won the Miracle Million with a horse called Teleprompter before a crowd of more than 35,000, Mr. D recalled, "We instantly became a news item throughout the world."
For the first time in history later that year, a racetrack received the sport's highest honor. A special Eclipse Award was dedicated to Arlington, "In recognition of the indomitable spirit of the officers and staff for a 'Miracle.' " The track would win two additional Eclipse Awards, in 1988 and 1990, with Mr. D eventually taking home the Eclipse Award of Merit in 2004. He was also given Canada's similar honor, the Sovereign Award, in 1988.
"We said 'We've got to keep that up; we can't let the people down that have praised us.'" Mr. D recalled. "My partners … wanted their insurance money so I bought them out, and with Jim Thompson — who was governor at that time — I told him if we could get legislation that would allow us to rebuild and get our license back again, we would build one of the finest tracks in the country."
Between the time Mr. D. and his partners signed the papers and finalized the sale on Aug. 18, 1983, until the fire, "I don't think I was here eight times," he said. "And that was within a year and a half, only just to see what the racetrack was all about. When they would say 'We've got the PPs,' I'd say, stupidly, 'What are PPs?' and they'd say, 'past performances!' That shows you how much I knew at that time and I had no desire really to know."
The fire and the Miracle Million changed all that.
"From then on I was completely involved, because I was single, and as it was burning, I visualized it would be rebuilt," he said. "There was never any question in my mind."
Duchossois built the track to cater to women, figuring that if Mom can let Grandpa take the kids to the track in the afternoon, it has to be safe and clean, a place to have fun. And if Grandpa is doing that, well, maybe Mom will come — another customer and potential bettor. The new facility opened June 28, 1989 — a six-story, 700,000-square foot clubhouse and grandstand.
"That's why there's the playground area, the pony rides, the petting zoo," Mr. D said. "It's a family affair. You can see the racing live out in front — you can walk by the hot dog stands and the mutuel lines and on the balcony you can see the paddock and look at your horse and get back in time to buy some more mutuel tickets and go out and watch the race live or see it on a monitor. We try to take care of the customer because he's the one that is paying the bill by buying the mutuel tickets, and if we forget that, we shouldn't be in business."
The Arlington Million still keeps Illinois racing in the spotlight, attracting international competitors and the biggest crowds of the year. It is an event everyone on the national scene relates to, a major option for talented turf runners and a potential goal each season heading toward Breeders' Cup competition in the fall. Last year the race was captured by Ken and Sarah Ramsey's homebred Real Solution — a multiple grade I-winning son of their prolific self-made stallion Kitten's Joy — who earned victory for the Kentucky owners after the nail-biting disqualification of South African shipper The Apache.
Today the International Festival of Racing, anchored by the Million, also features the $500,000 Secretariat Stakes (gr. IT) for 3-year-olds, the Beverly D. (gr. IT) for older fillies and mares, and the $400,000 St. Leger Stakes, a distance race for 3-year-olds and up — all run on the lawn. The Million has attracted starters from Canada, France, Germany, Great Britain, Hong Kong, Ireland, South Africa, South America, and the United Arab Emirates. Horses bred in Argentina and Brazil have also participated for U.S. connections.
"It gets good coverage in the European market," Mr. D said. "If it gets good coverage over there and we have good horses running here, they're advertising us. It brings buyers for horses over here; it keeps our name out in front. "
---
Arlington's big day is not without critics. For local horsemen it is frustrating to watch a significant portion of the purse account head out of state — and sometimes out of the country — when the showcase events are won by horses not based in Illinois. But Chris Block, vice president of the Illinois Thoroughbred Horsemen's Association and a longtime member of the Illinois racing and breeding scene, said he recognizes the need for the International Festival of Racing to remain as robust as ever.
"The way the state of racing is in the industry right now, it's a catch 22," the trainer said. "We give away a lot of money on that day. Sure, it's tough on the purse account. But I believe we need that to keep Illinois racing in the spotlight nationally — and we hope that with the passage of legislation, not only will Illinois racing grow, but the Arlington Million will grow and that whole day will be even stronger internationally, and locally."
Ah, legislation. Ever since he took over the track, Duchossois has battled a state government that runs hot and cold — but mostly cold — toward horse racing. In 1998 and 1999, he actually shuttered the facility, bringing racing at Arlington to a complete halt when state legislators in Springfield refused to grant tax relief on the track's pari-mutuel handle. In 2000, a merger with Churchill Downs Incorporated brought the track to a stronger front (Duchossois and his son Craig both sit on the CDI board as significant shareholders), but the struggles continued.
Duchossois turned to his military roots in 2006 to hire former Marine Corps Colonel Roy Arnold as the track's fourth president since its reopening in 2000. Arnold came with a 30-year military career but no experience in the horse racing and gaming industries, and began his tenure at a time that would have tested the mettle of even seasoned racetrack operators.
In 2006 and 2007 when concerns over equine safety raged, the track spent $11 million to put in a state-of-the-art synthetic racing surface, but public response was not positive — wagering figures continued to drop. Arnold resigned abruptly in 2010, and Duchossois promoted 17-year Arlington veteran Tony Petrillo to current general manager in his stead.
During that time came legal battles over the Illinois Horse Racing Board Equity Trust Fund, about $142 million kept in escrow — an account created in 2006 when legislation was enacted requiring area casinos to pay a 3% impact fee surcharge to the state's tracks and horsemen. Even as they made the payments, casino operators vehemently fought the requirement, taking their argument all the way to the U.S. Supreme Court. The Court refused to hear their case, the 7th Circuit Court of Appeals ruled in favor of the racetracks, and in 2011 the money was released. But that money is almost gone, and the Illinois horsemen are desperate for a new revenue stream. Like almost every other racing jurisdiction in America, they're hoping that slots can help get them the cash they need.
"We haven't gotten the slots at the racetrack and we're running out of the impact fee money," Block said. "So we're in a very, very contentious part of the season right now, in racing and breeding, that if we don't get something passed here shortly, everybody's very fearful of how the future's going to go here for Illinois."
Even as recently as January, dramatics in the House and Senate kept racing officials and horsemen on edge before Gov. Pat Quinn signed an eleventh-hour, three-year extension that allows advanced deposit wagering — the source of about one third of the Illinois Racing Board's annual budget. Without the ADW allowance, the IRB would have been forced to reduce oversight of racing in the state, likely leading to a severe restriction of racing dates. Thanks to the extension, at least for now, racing carries on.
Still, capital improvements to Arlington are needed. And the statehouse is, at the moment, not inclined to finance them. Now the industry-wide zeal for synthetic tracks has dwindled, and the track can't make the investment to replace the surface with dirt. This is yet another on the list of issues that cause tempers to flare between horsemen's groups and Arlington officials, and still those who train here have an unmistakable affinity for the place. It is, said 11-time leading Arlington trainer Wayne Catalano, "the most beautiful track in the world."
Chris Block is a ground-level expert on this friction between the state government and the people in the racing industry, his family's very livelihood constantly in jeopardy as a result of the political issues. The situation carries on as it has for years — racetrack pushing to remain viable and relevant, state supporting casino and riverboat gaming to the exclusion of a struggling industry. A push for expanded gaming would bolster the state of Illinois racing and secure the future.
"We've passed the bill twice and it's been vetoed twice and we're now in probably the most important era in Illinois racing," Block said. "With the revenue from the impact fee running out this year, we're going to be done with that and purses are going to dramatically drop or there's going to be a contraction of racing. If a gaming bill doesn't pass by January of next year, which is a lame duck session, if we don't get that done, there's going to be a major change to the face of Illinois racing starting in 2015."
Even Mr. D has not been immune to the constricting Illinois breeding industry, where only about 350 foals will have been born this year. Hill 'N Dale, his 600-acre farm, stands three stallions — Cashel Castle, Chicago Six, and Iron Deputy — and also boards outside mares and foals along with the seven mares and their foals that are owned by the track chairman. In its heyday, Hill 'N Dale was home to about 100 mares and produced around 65 foals per year. This season the farm has 50 mares and foals combined.
"This is the climate we're in right now and for a guy like myself and my family, it's scary," Block said. "We're fully invested in Illinois racing with a farm here and 25 broodmares that all foal in Illinois. Without a program, we're in big trouble. And we're not up for relocating anywhere. We're here."
---
Heydays of the local greats at Arlington were coming to a close by the end of the 20th century, and Earlie Fires — that weathered but still charming old jock who won more races there than any other rider — was among the last to hang up his tack. He didn't ride as many horses at the end of his storied career, but every once in a while he would pose for a picture with fans on the path outside the paddock and at the time it meant something, like being a part of history.
Walking down that same path to the green and white awnings that shade the jockeys' room brings to mind other top riders who once hung their tack here, who made this place their own. Eddie Arcaro was three times leading rider, taking his first meet in 1934 and returning in the '50s to snag two more; Bill Hartack duplicated the feat, collecting a trio of titles from 1955-57. The next year, Bill Shoemaker tied for that honor with Lois C. Cook. Then there were Eddie Delahoussaye, Pat Day, Mark Guidry, and Rene Douglas, all of whom carried the torch into the modern era but are now retired.
Chris Emigh came up through the end of that era. Now he plies his trade in a colony that over the years has become even more tight-knit. Sitting in the backyard behind the jockeys' room at Arlington, the Louisiana native remembered why he came here — and never left.
"We had to move every six months on the Louisiana circuit, and I'd just had my first child, so, you know — who likes to move every six months?" he said. "Here in Chicago we had three racetracks at the time, and Arlington is such a beautiful track. Even on the backside, every race still to this day, it's like 'Wow, this is what I dreamed of as a kid,' looking at the giant grandstand and all the people… it was a good move and I've had a good career by coming here."
It was across town at Hawthorne that Emigh experienced an encounter with Mr. D that stays with him to this day. He and his mount were winging along in a minor stakes race worth $50,000 when the horse, one of Duchossois' runners, took a bad step. The foundation went out from under him, legs sprawling, Emigh flying. The jolt of the dirt landing at accelerated speed and contact with another horse behind them did damage to the jockey's shoulder, putting his career on hold as he dealt with the injury.
"I remember Mr. Duchossois came into the first aid and my shoulder was hurting pretty bad and he checked on me," Emigh recalled. "I went to the hospital; he called and wanted to make sure I was okay. And then a few days later he called me at home and he said, 'At that point of the race, I wanted to let you know you were riding a winning race, and it's not anything your fault, and I'm going to pay you the $3,000 winning share of the race.'
Emigh said he'll never forget that gesture, has never encountered anything like it since then.
"Because I was out a week, and you know when jockeys get hurt and you're out, you're like, 'I've got to pay the bills,'" he said. "It's not like he went and told everybody that, he just did it for me. And I've ridden a lot for Mr. Duchossois and I have won some for him, and he's just a class act."
When asked if he thought about leaving his work at the track as his legacy, if he knew how much gestures like that meant, Mr. D didn't seem to put much value on the idea.
"I never even thought of having a legacy," he said. "You do what you have to do and you do the best job you can. Sometimes it isn't good enough, but you keep trying. I don't think many people live so there's legacy back there. That's just something the authors write about."
---
On Memorial Day weekend this year, Mr. D invited True Patriots Care Foundation to engulf the racecourse — infield, entrances, tote board — with more than 2,000 American flags. Viewed from the press box, the East infield display spelled out "Never Forget." The chairman's lost comrades in arms would have approved.
Last year, Mr. D changed the timing of the national anthem, traditionally sung before the first race. There weren't enough people at the track by then, he said, not enough to honor America. And so at his insistence, the playing of the national anthem was moved to before the fourth race. The crowd is larger then.
Arlington mainstays like Chris Block recognize the importance of the countless simple touches Mr. D has put on this place.
"When you think of Mr. D and all his businesses, there's only one thing everyone knows about — he's Arlington Park," Block said. "That's who he is. And those floors won't be near as clean and those flowers won't be near as pretty when he's gone."
I thought about that when I left Arlington this time, walking out under theme park-like signs that proclaim "HAVE A GREAT DAY, THANK YOU FOR VISITING," and I lingered a while to set the feeling in my soul. I wanted to preserve the memory of what the track is today — good and bad, imperfect as it may sometimes be — with Mr. D still at the helm.
A slight breeze was blowing, and American flags picked up the motion. As the runners moved toward the track for the last race, they passed through a tunnel beneath a life-sized statue of The Bart and John Henry battling it out in that epic first Arlington Million. A clear-pitched bugle played the call to the post, and I could see Mr. D leaving the paddock in the waning twilight.
He was walking out to watch the horses run.
---
Credits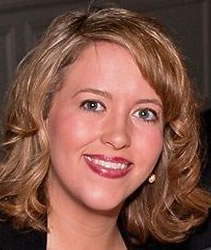 Claire Novak
Claire Novak, online features editor for the Blood-Horse, has melded her love for human-interest journalism and the equine breed into a successful Turf writing career. Since her first freelance article on racing was published at BloodHorse.com in 2005, her byline has appeared in the New York Times, ESPN The Magazine, and on ESPN.com, among others. She is the winner of the 2011 Eclipse Award for Feature/Commentary, the 2013 Joe Hirsch Memorial Award (feature/advance division), and the 2008 Louisville Metro Journalism Award for Sports Writing. She lives near Lexington and, when not writing about racing, can often be found jumping with her Thoroughbred, Bob.
Visuals Director, Photographer: Anne M. Eberhardt
Multimedia Producer: Scott Tracy
Designer: Kimberly Reeves
Editorial Consultant: Joe DePaolo
Visuals Assistant: Kevin Thompson
Historical footage provided by Arlington International Racecourse