October 27, 2014
This is the story of a racehorse, but not just any racehorse. It is the tale of an improbable winning streak, a remarkable campaign, and a brilliant runner who carried the hopes of the masses along with her devoted rider whenever she ran. For those who watched Zenyatta through her phenomenal stretch of 19 victories and a gallant nose loss to Blame in the Breeders' Cup Classic (gr. I) of 2010, the big ebony-hued mare was an inspiration and an icon.
Today Zenyatta is living out her well-deserved retirement as a broodmare in the best of hands at Lane's End Farm near Versailles, Ky. Although the striking mare's career is done, she continues to maintain a strong fan following, with her progeny coming up to follow in her hoofprints — 2-year-old Cozmic One, yearling Ziconic, and the weanling filly known as "Z Princess." And lucky visitors who find their way to her pasture gain great satisfaction from an audience with the champion many in racing still call simply "The Queen."
---
A possum skittered along the top of the cement wall outside Barn 55 South at Hollywood Park on a crisp October morning. Instantly, a striking racemare swiveled her head around, pricking her ears and zeroing in on the interloper — even before the rider on her back and the groom holding the shank noticed the creature's presence.
The possum stopped; the mare watched. He scooted forward a couple of feet; she tracked his every step. After all, the possum was entering her domain, and while Zenyatta regally welcomed visitors, she always wanted to know just what they were about.
The two-legged variety arrived often, coming to pay homage to the queen of John Shirreffs' barn. They knew that they were spending time with a Thoroughbred of quality — the once-in-a-lifetime kind.
What set Zenyatta apart? Certainly, as her amazing undefeated record grew to pass the winning streaks of Personal Ensign, Citation, and Cigar en route to 19 consecutive victories before a solitary second, her accomplishments attracted well-deserved attention. She also took earnings of $7,304,580 into retirement, a record for any filly or mare to have raced in North America. But her personality, showmanship, and crowd appeal — not to mention that devastating come-from-behind, take-no-prisoners running style — endeared her to everyone; from hardcore racing fans to those who had never witnessed a horse race before.
In each of her three racing seasons, Zenyatta stamped herself worthy of the Horse of the Year title. Twice she won Breeders' Cup events, only to lose out when the votes were cast for the sport's most prestigious year-end honor.
A finish behind Blame in the 2010 Breeders' Cup Classic (gr. I) was supposed to deny her a third time. But she brought that 19-0 record to Churchill Downs and closed 15 lengths from the turn to the wire amidst a roar that rocked the grandstand, and missing victory by a head that night counted only in the record books. At the close of her career Zenyatta's team finally collected the golden Horse of the Year trophy, a perfect finish for a mare who touched the hearts of thousands.
---
Zenyatta's team played a critical role in her success. Owners Jerry and Ann Moss gave Shirreffs free rein to take conditioning at her speed. Shirreffs allowed her to grow into herself, as she eventually measured 17.1 hands and weighed more than 1,200 pounds, and he delayed her racing debut until November of her 3-year-old season.
The concept of Team Zenyatta evolved over the course of the mighty mare's career. It included Dottie Ingordo-Shirreffs, the Mosses' longtime racing manager and more recently Shirreffs' wife, as well as every member of Shirreffs' Southern California-based barn. However, that team actually began with a New Yorker and a Kentuckian, two men whose breeding ideas and ability to raise a good horse created Zenyatta.
The late Eric Kronfeld — an investment banker from New York — bred horses in the name of Maverick Productions, boarding his mares and foals at Don Robinson's Winter Quarter Farm near Lexington. Kronfeld had bred Zenyatta's dam, Vertigineux, and while the daughter of Kris S. won a few races, her immense size coupled with suspect ankles compromised her ability.
By the time the 2003 breeding season rolled around, Vertigineux had only produced one filly and was in foal to Kentucky Derby winner Thunder Gulch. Kronfeld didn't want to spend the money required for a leading proven sire, so he opted for Street Cry, a stallion who had just gone to stud.
"He was a brilliant racehorse, and I had enough faith in the mare to be willing to take a gamble on an unproven sire," Kronfeld said in 2010.
Street Cry (Ire), 1998
Machiavellian, 1987
Mr. Prospector, 1970
Raise a Native, 1961
Native Dancer
Raise You
Gold Digger, 1962
Nashua
Sequence
Coup De Folie, 1982
Halo, 1969
Hail to Reason
Cosmah
Raise the Standard, 1978
Hoist the Flag
Natalma
Helen Street, 1982
Troy, 1976
Petingo, 1965
Petition
Alcazar
La Milo, 1963
Hornbeam
Pin Prick
Waterway, 1976
Riverman, 1969
Never Bend
River Lady
Zenyatta
Boulevard, 1968
Pall Mall
Costa Sola
Kris S., 1977
Roberto, 1969
Hail to Reason, 1958
Turn-To
Nothirdchance
Vertigineux, 1995
Bramalea, 1959
Nashua
Rarelea
Sharp Queen, 1965
Princequillo, 1940
Prince Rose
Cosquilla
Bridgework, 1955
Occupy
Feale Bridge
For the Flag, 1978
Forli, 1963
Aristophanes, 1948
Hyperion
Commotion
Trevisa, 1951
Advocate
Veneta
In the Offing, 1973
Hoist the Flag, 1968
Tom Rolfe
Wavy Navy
Mrs. Peterkin, 1965
Tom Fool
Legendra
The breeder didn't know it, but he was sitting on a powder keg of ability. The Thunder Gulch foal Vertigineux was carrying, later named Balance, went on to win more than $1 million while capturing some of the same California stakes her half sister would also collect. Street Cry exploded as a sire right from the starting gate, with Zenyatta and 2007 Kentucky Derby Presented by Yum! Brands (gr. I) winner Street Sense in his first crop. Robinson found Kronfeld's choice of Street Cry intriguing but not very commercial, given the European roots of the stallion's sire, Machiavellian, and dam, Helen Street.
After Zenyatta arrived on April 1, 2004, Robinson raised her with the old-school know-how gleaned as a third-generation Kentucky horseman. He readied her for the 2005 Keeneland September yearling sale, weathering a few setbacks, including a case of hives that had the temerity to arrive right before the sale. Bidders ran and hid when they saw this gigantic yearling with a skin disease, especially the pinhookers, who choose youngsters they can turn around for a profit within six to eight months. The time and patience Zenyatta would need appealed to few, but one of those was bloodstock agent David Ingordo.
The son of the late jockey agent Jerry Ingordo, David had actually introduced his mother, Dottie, to Shirreffs years after his father's death and takes credit for playing matchmaker. He admired Shirreffs' work ethic, and he knew what the trainer looked for in a horse.
"John Shirreffs likes a big, scopey, two-turn horse," Ingordo said. "He's not interested in sprinters; six furlongs to him is a workout. He wants an Oaks/Derby classic-race-type horse. Zenyatta fit that mold perfectly. She had a great shoulder, a great hip, and perfect balance."
Because of the hives, Ingordo purchased Zenyatta for only $60,000, when he was prepared to bid up to $200,000. He even checked to see that he had bought the right horse because he thought the price was such a bargain. Zenyatta quickly recovered from the hives before she headed to Florida to be broken by Jeanne Mayberry.
Mayberry, whose late husband Brian had trained 1994 Kentucky Oaks (gr. I) winner Sardula for the Mosses, soon discovered Zenyatta's potential. Checking on the trainees periodically, Ingordo reported to his mother about the big Street Cry filly.
"Mom, I hope they give this filly a good name," David told Dottie, "because she's galloping around twice to everyone else's once, and those are good horses."
Ingordo-Shirreffs and the Mosses decided upon an epic name in Zenyatta, though only fans of the rock group The Police would have recognized the word at the time. Jerry Moss and his A&M Records partner, Herb Alpert, produced many of The Police's albums. The group's third album, Zenyatta Mondatta, included one of their biggest hits, "Don't Stand So Close to Me."
Few expected Zenyatta to become as well known as her namesake album. Shirreffs knew she had talent, but he could see pitfalls, especially if he pushed her too fast too soon because of her massive frame.
"If I can get her right, she'll be my Michael Jordan," Shirreffs told Dottie six weeks after Zenyatta arrived at his barn.
Steve Willard, a foreman and exercise rider for Shirreffs, became Zenyatta's regular partner in her training moves as she learned what being a racehorse was all about. Those lessons sometimes included a few unscheduled maneuvers when the filly was feeling good.
One morning on Hollywood's training track Zenyatta began to buck, sending her hind legs higher than Willard had ever before experienced. Willard let the reins out to the end of the knot to keep from being pulled over Zenyatta's head, and he quickly regained control. But from that day on, Shirreffs determined that a pony would accompany Zenyatta to the track.
Pony "boy" Freddie Wilson, already well into his 60s, claimed that Zenyatta brought him out of retirement because she looked so special.
"I came by the barn one day, saw her, and about snapped my neck off," Wilson said. "I asked John, 'Who is that?' He said, 'She's a 2-year-old.' "
---
As Zenyatta matured, Shirreffs bided his time, unconcerned that 2006 and most of 2007 would pass before she was ready for the races.
"John thought so much of her that he didn't want to rush her," said Ann Moss, who quickly fell in love with the nascent superstar. "You blow in her nose and she nuzzles you — very, very sweet."
Shirreffs finally had Zenyatta ready to go in late November 2007 at Hollywood. Jockey Mike Smith, who had been working her in the mornings, traveled to Churchill Downs to ride Tessa Blue in the Nov. 22 Falls City Handicap (gr. II). Smith thought he could safely go out of town because he expected Shirreffs to wait for a longer race. Instead, the trainer entered Zenyatta in a 6 ½-furlong maiden race the same day as the Falls City, and David Flores picked up the ride for her maiden debut.
Local clockers had been watching the big filly work in the mornings and suspected that Shirreffs had something special.
"She was so imposing on the track that we were well aware of her leading up to her first start," said Hollywood clocker and morning linemaker Russell Hudak. "The big finishes in her workouts were noticed right from the beginning. The only question on race day was the 6 ½-furlong distance, but she laid that to rest as soon as she extended her stride entering the stretch."
Zenyatta, dropping to last of 12 in what would become her signature style for the early stages of a race, passed seven horses from the eighth pole home to win by three lengths. Flores merely hand-rode her to the wire. Two thousand miles away after finishing fourth on Tessa Blue, Smith watched in dismay as the big filly won. Typically, a trainer will not take a jockey off a horse after a victory, and he knew Shirreffs would think it only fair to stick with Flores.
Three weeks later at Hollywood, Flores and Zenyatta repeated when stretching out to a mile and a sixteenth, only this time the filly whooshed past most of her rivals on the turn. All Flores had to do in the stretch as Zenyatta took the lead from Quite a Stormkat was keep her straight when, in her inexperience, she tried to veer out a bit.
Such a performance prompted Shirreffs to step the filly into grade II company for her next start, the Jan. 13 El Encino Stakes at Santa Anita. Seasoned fillies Tough Tiz's Sis and Romance Is Diane, both major winners, couldn't withstand the Zenyatta onslaught, as she drew away to a 1 ¾-length victory.
"I really don't remember riding any other horse that covers so much ground," Flores said.
It was the last time he would pilot Zenyatta, however, because this time the horse went out of town. Zenyatta would tackle champion Ginger Punch in the Apple Blossom Handicap (gr. I) at Oaklawn Park in Arkansas on the same day as the Santa Anita Derby (gr. I). Flores stayed in California to ride favored El Gato Malo in the big 3-year-old race. He finished fifth while Smith regained the mount on Zenyatta, never to relinquish it.
But the pressure was on. Shirreffs told Smith he could have the mount back, but he had to win to keep it.
"David got her by winning a maiden race, and I have to ride her against Ginger Punch," Smith joked in an interview a couple of years later.
Smith didn't need to worry. Zenyatta easily defeated Ginger Punch and four others, including Kettleoneup, who had won the Falls City over Tessa Blue and Smith. By vanquishing champion Ginger Punch in only her fourth start and traveling across the country to do it, she thrust herself into national notice. Her 4 ½-length margin over Brownie Points would be the biggest of her career.
One more piece had to fall into place before Zenyatta's appeal would reach beyond regular racing fans. To this point and through her next victory, in Hollywood's Milady Handicap (gr II), she acted like a normal horse in the paddock and before her races. By the time of Hollywood's Vanity Handicap (gr I), however, she had begun her famous dancing.
Zenyatta knew when people lined up to see her in the paddock that she would soon be asked to race. She started to strut instead of walk around the ring, throwing her front feet before her like a dressage horse in a show arena. The crowd adored it.
"Because she's a big, strong horse, she has to express herself," Shirreffs later explained. "A horse going out for a race is on the muscle and really keyed up. So they have to learn to channel that some way."
Smith knew by this time not to warm up Zenyatta before a race, instead letting her stand and survey her competition.
"John would tell me where to stand her in the post parade, just walk and stand in that spot," Smith said. "It worked, so we just keep doing it."
It worked in the Vanity at Zenyatta's home base of Hollywood, through the Clement L. Hirsch Handicap (then gr. II) at Del Mar and the Lady's Secret Stakes (gr. I) at the Oak Tree meeting at Santa Anita. She would repeat that trio of victories in 2009 and 2010.
Zenyatta's team pointed her for the Breeders' Cup at Santa Anita, but because she was completing only her first full year of racing, they didn't contemplate the Breeders' Cup Classic (gr. I) against males. Jerry Moss even said he thought fillies should run against their own sex, and the Breeders' Cup had an excellent race for them going 1 1/8 miles — the Ladies' Classic (gr. I).
The Mosses celebrated their 25th wedding anniversary in 2008, so it was fitting that Zenyatta competed in the 25th running of the Ladies' Classic. The race was entering a new phase because prior to 2008, it had been called the Breeders' Cup Distaff.
Despite the presence of 2007 Distaff one-two finishers, champion Ginger Punch and Hystericalady; Chilean champion Cocoa Beach; and major winners Music Note and Carriage Trail, Zenyatta went off as the heavy favorite. She didn't disappoint those with money on her or those who simply loved her.
When she circled the field turning into the stretch and began to pass all of those good fillies and mares, the crowd leapt to its feet, applauding, cheering, and whistling. Zenyatta responded not only with a 1 ½-length victory, but also by bowing and playing to the fans when Smith returned her to the winner's circle.
"I've found a new word for her; it's 'bottomless,' " said Smith. "Every time I ask her, there is something there."
Zenyatta winning the Breeders' Cup Ladies' Classic Anne M. Eberhardt
When Curlin finished fourth in the following day's Breeders' Cup Classic, Zenyatta seemed to have a chance for the 2008 Horse of the Year title. She was a cinch to win an Eclipse Award as champion older filly or mare to become the Mosses' first-ever champion. However, Curlin prevailed as Horse of the Year with 153 votes, while Zenyatta received 69 and Kentucky Derby and Preakness Stakes (gr. I) winner Big Brown got 13.
Shirreffs decided that Zenyatta deserved a rest following the Breeders' Cup. She met fans on the racetrack one final time that year, parading at Hollywood Park on Nov. 30 as part of a special tribute.
The big filly walked the shedrow at Shirreffs' barn for several weeks. Her groom, Mario Espinoza, and his wife, hotwalker Carmen Zamora, were her best friends throughout her years at Barn 55 South. Espinoza cared for her like she was his daughter. Zenyatta loved long strolls in the barn with Zamora, and also enjoyed nibbling on the grass outside of the barn with Espinoza on the shank.
By mid-February 2009, Zenyatta had returned to galloping every day. Willard always exercised her in a special saddle. Shirreffs explained that she needed the full-tree saddle, made in England just for her, to fit her tall withers. When Zenyatta worked, Smith rode her and she wore a more normal exercise saddle. Willard often accompanied them on another horse to give her some competition.
Zenyatta recorded her first workout of 2009 on Feb. 28, traveling a half-mile in an easy :48 4/5. By April she was breezing six furlongs, getting ready for her 5-year-old season. Shirreffs, who loves technology and gadgets, decided to outfit Smith with a helmet camera when Zenyatta was scheduled to work six furlongs on April 19. The trainer posted the resulting video, which gives viewers a breathtaking view of what it was like to work the eventual champion, on his YouTube channel. Almost immediately it became a sensation, with people forwarding the link to their friends and posting it on their Facebook pages.
The YouTube video perhaps began Zenyatta's ability to help and inspire people. Comments fans would leave on YouTube after watching the video often touched Shirreffs.
"One person said she was ill or injured and couldn't ride anymore," the trainer said. "But to watch the video with Zenyatta's head going down and the mane blowing back, the woman wrote, 'It takes me back to when I was able to ride. Thank you very much.' "
---
Shirreffs was preparing Zenyatta to make her 2009 debut in the Louisville Distaff Breeders' Cup Stakes (gr. II) at Churchill Downs on Kentucky Oaks day. She even shipped across the country and galloped on the Louisville oval with Willard aboard, but torrential rain turned the track sloppy. Shirreffs watched for whether the maintenance crew harrowed the track the morning of the race. When they didn't harrow, he knew the track was too wet for him to risk running. He scratched Zenyatta, knowing he could run her on a dry track in California instead.
Zenyatta remained in the barn on a day that belonged to 3-year-old Rachel Alexandra, who demolished her Kentucky Oaks competition by more than 20 lengths. Zenyatta returned to California and pointed instead for the Milady at Hollywood. One week before that race Rachel Alexandra made history, becoming the first filly since Nellie Morse in 1924 to beat males in the Preakness Stakes (gr. I).
While that might have left the Milady as rather anticlimactic on the national stage, Zenyatta's growing legion of California fans came out to see her. Even owners of the competition were in awe. Pablo Suarez watched the saddling of his filly, Champagne Eyes, and then took two of his small children by the hand to walk to the other end of the paddock. He didn't want them to miss seeing "the big horse."
While Zenyatta vacationed after the 2008 Breeders' Cup, her neighbor in the Shirreffs barn, Life Is Sweet, had begun picking off major stakes at Santa Anita. The two horses actually had become friends because they were stabled across the aisle from each other at Hollywood and even shared the same groom, Espinoza. Martin and Pam Wygod owned Life Is Sweet, and the two females met as competitors for the first time in the Milady.
The race quickly sorted into two competitions: the battle on the front end among the other four challengers and the game that jockey Garrett Gomez aboard Life Is Sweet was about to try to play on Smith and Zenyatta far behind the others.
When Zenyatta edged inside of Life Is Sweet, Gomez immediately tightened up the hole. But Smith backed Zenyatta out of the trap and swung her around her stablemate, and the race was over. Zenyatta coasted to the wire, ears pricked, defeating Life Is Sweet by 1 ¾ lengths.
The ease of that victory cost Zenyatta in her next start, a second run in the Vanity Handicap. Hollywood racing secretary Martin Panza assigned her 129 pounds, the first of two times she carried such a burden. Still, the impost made few differences. Smith moved Zenyatta a little later than usual and tapped her a couple of times in the stretch with his whip. Once she hit the lead, those ears flipped up and she coasted home by 2 ½ lengths.
Zenyatta cut victory the closest in her next race, the Clement L. Hirsch back at Del Mar. Smith watched Life Is Sweet so intensely while the two of them lagged behind the rest of the field that he let the leaders get farther ahead than he intended. Deep in the final turn, Zenyatta trailed every other horse. She picked off the competition one by one instead of all at once, and at the sixteenth pole she still needed to catch Lethal Heat and Anabaa's Creation. When Anabaa's Creation wrested the lead from Lethal Heat nearing the wire, her connections didn't have time to celebrate. With precision timing, Zenyatta nailed the longshot right at the finish to win by a head.
Zenyatta wasn't drawing a deep breath afterward, despite the short margin. Smith said when he stood up after the finish, she hit another gear and galloped out even more strongly.
Seven days before the Hirsch, Rachel Alexandra had trounced males again, this time in the Haskell Invitational Stakes (gr. I) at Monmouth Park. People began to clamor for a meeting between the two female superstars. But with Zenyatta in the West and Rachel Alexandra in the East, the only potential match appeared to be in the Breeders' Cup, slated again for Santa Anita. Jess Jackson, the owner of Rachel Alexandra, said he would not ship his filly West because of Santa Anita's synthetic surface, which Jackson blamed for the defeat of his horse Curlin the year before.
Zenyatta prepped for the Breeders' Cup by winning the Lady's Secret Stakes during the Oak Tree meeting at Santa Anita. She equaled Personal Ensign's unbeaten streak of thirteen victories, a milestone that meant much to the Mosses. They had witnessed that champion's final win, a seemingly impossible triumph over Winning Colors in the 1988 Breeders' Cup Distaff.
"To be considered in the same spot as that incredible horse makes us feel very humble," said Jerry Moss.
Zenyatta could have defended her title in the Breeders' Cup Ladies' Classic, but the Mosses and the Shirreffs decided to let her tackle a race no filly or mare had ever won, stepping up against males in the 1 ¼-mile Classic instead. She would have to take on winners of the Kentucky Derby, Belmont Stakes (gr. I), and Jockey Club Gold Cup (gr. I) to Dubai's UAE Derby (UAE-II) and England's Sussex Stakes (Eng-I), Queen Elizabeth II Stakes (Eng-I), and Champion Stakes (Eng-I).
This time many in the crowd arrived armed with Zenyatta signs. They put the previous year's cheering for Zenyatta in the Ladies' Classic to shame, rumbling to rock the nearby San Gabriel Mountains.
In the Classic, Mike Smith decided to save ground by passing horses on the inside of the final turn and then edging outside for the stretch drive. Still behind six horses deep in the stretch, Zenyatta charged past them all, winning by a length from Gio Ponti, a horse who would himself win multiple championship honors.
As monumental an accomplishment as winning the Classic was, when Eclipse Award voters examined their ballots, more of them decided that Rachel Alexandra's efforts eclipsed Zenyatta's. The younger filly received 130 votes to Zenyatta's 99, and the Horse of the Year title eluded Zenyatta once again, though she won a second award as champion older female.
---
Until the week before the Horse of the Year announcement in January 2010, it looked as if Zenyatta would not have another chance. After the Classic, Jerry Moss announced that her career was done, and she even paraded in retirement ceremonies at Hollywood and Santa Anita.
Moss had a change of heart, however, especially after he and Ann kept visiting the big filly at Shirreffs' barn. Ann in particular noted how much Zenyatta enjoyed her job.
"She is having such a good time," Ann Moss said.
Zenyatta would get one final year to pursue the Horse of the Year trophy. With Rachel Alexandra still in training, hope emerged that the two would meet finally to prove who was better. Zenyatta's supporters felt that her undefeated record would triumph even over Rachel Alexandra. Fans of Rachel Alexandra believed that any filly who as a 3-year-old could defeat males in some of the East's most prestigious races could successfully handle the West Coast challenger.
Charles Cella, the owner of Oaklawn Park, where Zenyatta had won the 2008 Apple Blossom, offered to increase the purse of that stakes to $5 million if both Zenyatta and Rachel Alexandra would run in the 2010 edition. The Mosses and Jess Jackson in early February agreed to point for the Apple Blossom, scheduled for April 9.
Fans across the country began checking flight schedules in the hopes that they could witness the battle between champions in person. Cella said he intended to stage "a race for the ages." One blog called it "The Clash of the Titans." Comparisons were cropping up to matches between Seabiscuit and War Admiral, Affirmed and Alydar, and Sunday Silence and Easy Goer.
Each tuned up for the Apple Blossom on March 13, Zenyatta in the Santa Margarita Invitational Handicap (gr. I) at Santa Anita, Rachel Alexandra in the New Orleans Ladies Stakes at the Fair Grounds. Shirreffs sent another from his stable, Arnold Zetcher's Zardana, to the Louisiana race, and the horses went into the starting gate there as Zenyatta entered the saddling enclosure at Santa Anita.
Dottie Ingordo-Shirreffs stood in the aisle of the Santa Anita paddock watching the monitor of the New Orleans Ladies. As the impossible started to unfold and Zardana edged past Rachel Alexandra, Ingordo-Shirreffs screamed at the screen, "Come on, Zardana!"
As if she had heard the urging, Zardana dueled the 2009 Horse of the Year into submission. Zardana won the race but ended any hopes of a Zenyatta-Rachel Alexandra match. The next day Jackson announced that Rachel Alexandra was not in top form and would skip the Apple Blossom.
Meanwhile, Zenyatta played to her fans at Santa Anita in the walking ring and proceeded to demolish her Santa Margarita foes, despite having to weave through traffic. A celebrity-laced winner's circle that included Bo Derek and Dustin Hoffman greeted her for her 15th win.
Without Rachel Alexandra, the Apple Blossom reverted to its original $500,000 purse. That didn't stop Team Zenyatta from sending her to Arkansas, to the local fans' delight. When Zenyatta walked off the plane, a horde of devotees greeted her with signs that read "Welcome, Zenyatta," "Marry Me, Zenyatta," and "Rachel Who?"
Nearly 45,000 people showed up to watch Zenyatta easily handle four rivals in the Apple Blossom. It wasn't much of a race, but that wasn't what drew the crowd. They wanted to see the dancing and the bowing, and Zenyatta obliged on both counts.
By now the stories grew almost daily about what Zenyatta did when not adding to her amazing win streak. She preferred Guinness to lesser beers and ales, and ESPN reporter Wright Thompson earned an Eclipse Award of his own with a story that mentioned shopping for her favorite beverage. Her gentle nature coaxed responses in autistic children and inspired at least one woman to buckle down in her physical therapy until she was able to leave her wheelchair behind.
Team Zenyatta shared their champion generously with the public, whether through personal visits at the barn or by donating her halters and shoes for such charities as the Race for Education, Old Friends, and the V Foundation. One morning a group of contributors to the Los Angeles Zoo came to Hollywood Park for breakfast with Zenyatta.
One woman had brought carrots as a treat for Zenyatta, keeping them in her purse until after breakfast.
"We didn't know what she had in there," said Shirreffs, "but Zenyatta kept sticking her nose in it. I thought she was going to grab the purse and run off with it."
Another woman wanted to feed Zenyatta a carrot, but she was terrified because when she was 5 years old, a horse had nearly bitten off her finger. She tremulously offered the carrot to Zenyatta, who quietly accepted it.
"I hope you got a photo," she said excitedly to Shirreffs, who did indeed snap a shot. "My mother and father won't believe it."
Such activities didn't keep Zenyatta from concentrating on her job. As gentle as she was with the public, when gallop or workout time arrived each morning, she was as focused as ever.
The big mare needed to be fit for her next outing, her third Vanity Handicap, because of a new challenger — St Trinians. The British import had won her first four races in the U.S. by an average of four lengths. In the fourth, the 2010 Santa Maria Handicap (gr. II), St Trinians had defeated Life Is Sweet, impressive winner of the previous year's Breeders' Cup Ladies' Classic.
Mike Mitchell, St Trinians' trainer, had ducked Zenyatta in the Santa Margarita. Instead, he had run St Trinians unsuccessfully as the favorite in the Santa Anita Handicap (gr. I). But he had her honed for the Vanity, convinced that if ever he could beat Zenyatta, this would be the day. Zenyatta again had to shoulder 129 pounds, while St Trinians carried just 120.
St Trinians offered up her body and soul, refusing to give in when Zenyatta revved up her monster run. At one point it looked as if Zenyatta might not get there in time, but in the final yards she swept past St Trinians to win by a half length.
As the horses galloped back to be unsaddled and Zenyatta bowed to her adoring fans, Mitchell stood on the track and applauded the champion.
"I just got outrun by the best mare I've ever seen," he said.
With victory number 17, Zenyatta passed winning streaks set by such stars as Citation, Cigar, and Mr. Frisky. And she didn't stop there.
At Del Mar for her third Clement L. Hirsch Stakes, Zenyatta easily bested five other fillies and mares. The only question in that race was whether Shirreffs would run her. He didn't like Del Mar's Polytrack surface, and he closely monitored it once the race meet opened before deciding that Zenyatta would indeed race.
One start remained before Zenyatta traveled to Churchill for her third attempt at a Breeders' Cup race. With Penny Chenery, owner of the legendary Secretariat, ready to present the trophy for the Lady's Secret Stakes at the Oak Tree meeting at Santa Anita, Zenyatta prepped for the Breeders' Cup by winning the race for a third time. The victory, number 19, sent Zenyatta's earnings past those of Ouija Board to $6,404,580, a record for a filly or mare who had raced in North America.
Going into the 2010 Breeders' Cup Classic, seemingly every turf writer and blogger voiced an opinion about who should be Horse of the Year. With Blame and Quality Road leading the older male division in the East and Lookin At Lucky the best of the 3-year-olds, many believed that whichever of the four won the Classic would win Horse of the Year.
Blame had shown a fondness for Churchill's main track, and he had only lost once during 2010, when second to Haynesfield in the Jockey Club Gold Cup. Quality Road, whose antics behind the gate cost him a shot at Zenyatta in the 2009 Classic, had just turned in a powerhouse performance in the Woodward Stakes (gr. I). Lookin At Lucky had won the Preakness, Haskell, and Indiana Derby (gr. II), but had yet to go up against his elders.
While darkness encroached upon Churchill and its lights began to blaze into the night of Nov. 6, the 11 males and Zenyatta walked around the outside of Churchill's first turn. It is a walk made famous each year prior to the Kentucky Derby, but while the mint julep-fortified yell at every Derby starter with general equality, the 72,729 at the Breeders' Cup made it quite clear that they held Zenyatta closest to their hearts.
As the gate opened for the 1 ¼-mile test, Zenyatta broke last and trailed the field as expected. What no one expected was to see her seven lengths behind the 11th-place runner. Had she finally left herself too much ground to make up, even for her normally amazing strides?
While the rest of the field engaged in the race, Zenyatta looked as if she were cantering around, unaware that she was in a competition. Maybe she didn't like the dirt being kicked back in her face. Whatever the reason, Smith knew he had to get to work, and he asked her to close the gap a bit as the field turned onto the backstretch.
Zenyatta moved up a little on the rail down the backstretch and around the second turn, with only one horse beaten heading into the stretch run. Smith angled her outside most of the field in upper stretch, and once she saw she had a clear track she kicked into that long-reaching stride that shot her past horse after horse.
Blame had taken the lead, and Zenyatta prepared to run him down as well, in the manner of her previous 19 races. The wire betrayed her, however, coming up just inches short. She failed to catch her gutsy and courageous rival, who won by a head and became the only horse ever to finish in front of Zenyatta.
Zenyatta started so far back in the 2010 Classic that her head loss to Blame could only be considered spectacular Anne M. Eberhardt
The crowd never wavered in its allegiance to the gallant mare. When she returned to be unsaddled, they roared their approval of her and practically ignored Blame.
Smith, facing reporters after the race, had tears in his eyes as he tried to make himself the fall guy for her loss.
"I feel like I let her down by giving her too much to do," he said. "This hurts more than I can explain, because it was my fault."
Few, if any, blamed Smith. Most saw the race as a case of valiant courage in the face of defeat on the part of Zenyatta and her partner. The next morning, her fans thronged her Churchill barn and outside of the fence on Longfield Avenue. Shirreffs brought her out to let her meet them. They posed with her for photos and fed her apples. Many outside of the fence were allowed to touch her briefly, including Kari Russell of Tennessee, who was terminally ill and wanted to touch Zenyatta once before she died.
---
Zenyatta returned home to Hollywood Park, where she paraded one last time for her West Coast fans. In the days before she shipped back to Kentucky to begin life as a broodmare, Shirreffs allowed dozens of people to visit his barn and pose with her for a final photo.
Off she went to retirement, stall 85 sadly empty. Even months later, Shirreffs couldn't bring himself to put another horse in the place Zenyatta had occupied for four happy years.
One goal remained. Would the brilliant mare be able to defeat Blame at the ballot box and finally snag that Horse of the Year trophy? The cold, hard facts showed that Blame and Zenyatta each had lost one race during the year and in head-to-head competition Blame beat Zenyatta.
But cold, hard facts only sketched a picture that craved color, shadow, and texture to reveal the entire painting. Talented as Blame was, he hadn't won 19 races without a loss or rallied people worldwide to witness something fantastical. When the results were revealed at the Eclipse Award ceremonies in Florida, Zenyatta finally had her golden trophy. She garnered 128 votes to 102 for Blame and five for three-time Breeders' Cup Mile winner Goldikova.
Maybe a little karma worked its magic also. After all, Zenyatta lost Horse of the Year twice when she did everything asked of her in perfection. And she gave to her fans in a way that perhaps no other horse ever has, from her dancing and bowing on the track to her gentle patience when they visited individually. She attracted thousands to the racetrack, people who had never before cared about a mere horse.
Mere horse? No one who saw Zenyatta in the flesh would ever categorize her as a "mere" anything. She brought wonder and amazement, and made believers out of cynics.
---
Every morning at Lane's End Farm, Zenyatta leads a docile parade of mares to a paddock near the barn she now calls home. Sometimes her belly swells with new life; sometimes a young foal prances along by her side. Always, she proceeds with regal grace.
The youngsters that have grown up with Zenyatta as their mother show signs of her talent, intelligence, and class. Cozmic One, the Bernardini colt in training in New York with John Shirreffs, has begun to record timed breezes and will come along with Shirreffs' classic patience — plans have not yet been announced for his first start. Ziconic, by Tapit, traveled the route taken by the big mare and his older brother to Mayberry Farm in Ocala, Fla., where the foundation instilled by the team at Lane's End will be built upon until he, too, is ready to join Shirreffs' string. Even "Z Princess" the War Front filly, a precocious youngster with a definite spunky streak, is making strides toward independence — as summer turned to fall in the bluegrass this season, she was weaned.
Whether Zenyatta's progeny will demonstrate brilliance on the racetrack remains to be seen. In the meantime, the thousands of fans who followed her racing career keep up with the big mare's daily life through Zenyatta.com, the website overseen by Jerry and Ann Moss. Even in retirement, her legacy lives on.
---
Credits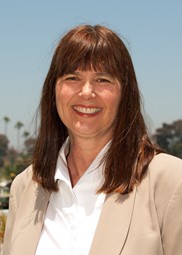 Tracy Gantz
Tracy Gantz, the Southern California correspondent for The Blood-Horse, is an equine journalist and photographer who has covered all breeds and disciplines. Formerly the managing editor of such publications as the Paint Horse Journal and John Lyons' Perfect Horse, she is also currently the West Coast contributing editor for California Thoroughbred and covers Quarter Horse racing for Speedhorse. She wrote the text for the book 75th Anniversary Santa Anita Park and is a past president of the American Horse Publications. A University of Kentucky graduate, she grew up in San Diego and lives in the Los Angeles area. She is married to Jon White, a racing commentator for HRTV and the morning linemaker for Santa Anita.
Online Features Editor: Claire Novak
Visuals Director, Photographer: Anne M. Eberhardt
Multimedia Producer: Scott Tracy
Designer: Kimberly Reeves
Digital Assets Coordinator: Kevin Thompson
Copy Editor: Tom Hall