Providing the Thoroughbred professional with daily news, analysis, race entries, results & more!
Download Today's Edition
Today's

Edition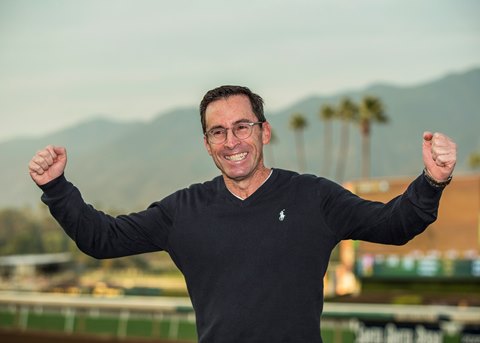 Owner Jeff Bloom adjusting to new reality of having Oaks, Derby contenders. Read More
Bill could double number of visas available.

Juddmonte Farms' remarkable mare produced five group 1 winners.

Speightstown colt breezed a half-mile in :47.87 March 23.
Enter your e-mail to sign up and download today's edition:
Mobile App
To read all the top stories and get the latest news, download the free BloodHorse Daily app for your mobile device.

Sign Up
Get the latest insider news, analysis, entries and results sent to your email in a daily newsletter!
About

BloodHorse Daily

BloodHorse Daily provides a recap of the previous day's breeding, racing, and sales news, and an all-important look at the day ahead. For leading coverage of the Thoroughbred industry—including analysis, entries, results, video replays, and more—have the free PDF emailed to you in a daily newsletter or view it on your mobile app, and we'll bring the news and more to you, Daily!
Need

Help?
Contact us by Phone:
(800) 582-5604 or (859) 278-2361
Contact us by Email: