Providing the Thoroughbred professional with daily news, analysis, race entries, results & more!
Download Today's Edition
Today's

Edition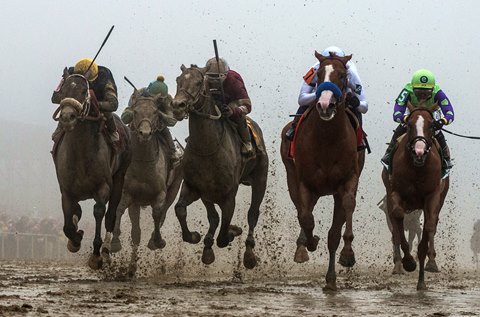 Derby winner dueled with Good Magic and held to win second Triple Crown leg. Read More
Baltimore racetrack's future hinges on a report from the Maryland Stadium Authority.

Special Preakness Day photo feature

Florida-based consignor is at the Fasig-Tipton Midlantic sale for the first time.
Enter your e-mail to sign up and download today's edition:
Mobile App
To read all the top stories and get the latest news, download the free BloodHorse Daily app for your mobile device.

Sign Up
Get the latest insider news, analysis, entries and results sent to your email in a daily newsletter!
About

BloodHorse Daily

BloodHorse Daily provides a recap of the previous day's breeding, racing, and sales news, and an all-important look at the day ahead. For leading coverage of the Thoroughbred industry—including analysis, entries, results, video replays, and more—have the free PDF emailed to you in a daily newsletter or view it on your mobile app, and we'll bring the news and more to you, Daily!
Need

Help?
Contact us by Phone:
(800) 582-5604 or (859) 278-2361
Contact us by Email: