BloodHorse Magazine
Founded in 1916, BloodHorse is regarded as the Thoroughbred industry's premier weekly publication.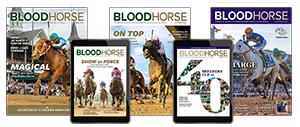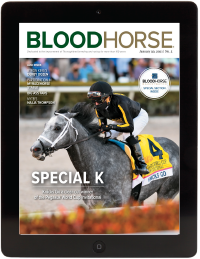 For more than 100 years, readers have strongly identified with BloodHorse for one simple reason: It's the best source of "what's happening" in the industry, offering comprehensive and broad-ranging coverage in the ever-changing world of Thoroughbred racing and breeding.
BloodHorse speaks to its audience with a unique and trusted voice along with award-winning editorial and photography.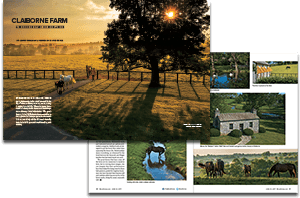 Included in each weekly issue…
Feature Stories
Racing Recaps
Stakes Winners
Non-graded and Added Stakes
Stallion News
The Wire — Names in the News
"What's Going On Here" Editorial
Sire Lists
Winner's Circle
Classifieds
Subscribe Now