Market Chatter: What to Expect at F-T's Sale
by Deirdre B. Biles
Date Posted: 3/25/2012 4:07:27 PM
Last Updated: 3/26/2012 6:14:03 PM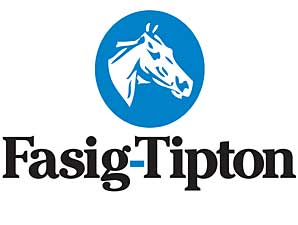 Photo: File Photo
The Fasig-Tipton Florida select sale of 2-year-olds in training is known for its good-looking horses with attractive pedigrees and expensive prices. Here is what people had to say about their predictions for the market and other topics the weekend prior to the auction, which is scheduled for March 26 at Palm Meadows Training Center near Boynton Beach, Fla.:
Eddie Woods, consignor: "I think it will be a very good sale, but it possibly will be all top end (oriented) again and maybe even more so. This has been the No. 1 top-end sale for years and I don't expect anything to change. A lot of the pro buyers, the solid lads, they can't compete for the best horses here because of Godolphin (Sheikh Mohammed), Demi (O'Byrne), (John) Moynihan, and (Bob) Baffert and his crew. They cherry pick the top end of the whole thing.
"It doesn't matter where you are or who you are or what you're buying, you want to be buying at the top end of the market. They (buyers) are afraid to drop down a tier into the second level of the market even though the second level here is very, very good. It's a mental thing, so they'll wait until another sale when they can buy the same (type of) horses that are second level here but are top level at another sale. I suspect that's the way it will be."
Dean De Renzo, Hartley/De Renzo Thoroughbreds: "It feels pretty good. I think that at the last sale (the Ocala Breeders' Sales Co. March select juvenile auction), we saw that the economy looks like it's coming back nicely and they (buyers) are paying for the good horses. I expect the same here. There are really good horses throughout the whole sale."
Naohiro Goda, Regent Co., Japan: "There are five different groups (from Japan) here. That's slightly bigger than the last couple of years. The exchange rate still is very much an advantage for Japanese people. We also are recently having some good runners (in Japan) that were bought at (2-year-old in) training sales in this country. Testa Matta, who is a Tapit colt, won the February Stakes (Jpn-I) last month and a horse called Suni is kind of (like) the dirt sprint champion in Japan."
Al Pike, Pike Racing: "I think there is a lot of excitement here; I'm excited. I've seen a lot of people and a lot of interest from people who look like they appreciate a good horse that will go two turns. That's what we try to bring down here. After OBS (March sale), you have to be kind of excited because the numbers have been up. You have to feel like there is good money for good horses."
Becky Thomas, Sequel Bloodstock: "I feel like (it will be like) any other horse sale. Your horses that danced every dance and did everything right (while) jumping through all the hoops, they're getting a lot of attention. Some of the slower workers and horses that were maybe on the wrong lead aren't. But I've heard from all the buyers that there are a lot of really nice horses here and so there is a lot of competition at that top end. There sure are a lot of people here."
Steven Venosa, SVG Thoroughbreds: "The sale should be good. There are a lot of people here; there are a lot of nice horses here. The sale company always does a good job selecting the horses. We went out to California (to the Barretts March select sale of 2-year-olds in training) and had a nice sale and the OBS March sale was up. Hopefully the trend will follow through here."
Cary Frommer, consignor: "I'm cautiously optimistic. There is a lot of traffic and my horses have been getting out a lot and have been looked at a lot. There seems to be a good number of people here. The trend seems to be that the sales are getting stronger and the 2-year-olds are still the shortest way to the races."
Niall Brennan, Niall Brennan Stables: "I would like to think that we'll build on the momentum of the earlier sales that have been very solid. It (the Fasig-Tipton auction) has been well-attended and people are seriously looking for nice stock. We do still have that all-or-nothing feel to some degree and of course it's about numbers. This sale has fewer horses than last year. There is obviously a contraction in the marketplace and then with the scratches, you get down to an even shorter number. I'm sure it's a little less than we would like, but I think that the upper end horses will sell very well here. There is plenty of activity on them.
"There will be some horses going through here that will fall under the radar because it seems like we may have a lack of depth in buyers. We have a lot of the upper end buyers, but we don't see some of the trainers and the people who were at OBS March sale. They're probably waiting for the OBS April, where they'll have a smorgasbord of choices. But this a great place to have a sale."
Tony Bowling, All In Sales: "Naturally we're all optimistic after the first two sales. I think it (the Fasig-Tipton market) will be pretty solid. Hopefully they (the buyers) don't fall on just a handful like has been the case for here. I think it (the interest) will be a little more spread out (among horses). I think everyone is in that frame of mind anyway, to spread out. I don't think everybody came down here looking for (just) the top horse again."
Steve Shahinian, Kentucky bloodstock agent: "It's a wonderful track (at Palm Meadows); it's very safe and a little bit deep. It definitely separates the quality of the movement (of horses). If you have a horse that has any weakness in his motion, it's going to show up there and be magnified. It's a great place to come and shop, but probably not as good a place to come and sell unless you have the big horse. The good movers are flattered and the ones with flaws, the flaws are magnified."
G. W. Parrish, Parrish Farms: "I think it should be a good sale. There have been a lot of lookers. It was OK last year for the first year (at Palm Meadows); I thought it was pretty good. I brought three (horses) and could have sold all three. One man got a little high on his horse, but we still were offered good money for him, and I sold the two that I had."
David Scanlon, Scanlon Training Center: "I think it's going to kind of be the same as the other sales. When a horse is good and has done all the right things, it's going to bring very good money. If it's had a little bump in the road along the way, it's probably going to be a little bit lonely."

Copyright © 2015 The Blood-Horse, Inc. All Rights Reserved.