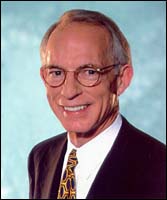 Anchor Gaming, parent company of United Tote, took the biggest loss of the day among racing stocks. The company lost $7.52 per share, or drop of 14.6%, to close at $43.98,
Gemstar-TV Guide, the parent company of the TV Games Network, was down $6.52 to $18.92,
Magna Entertainment was down $1.05 to $6.05,
Penn National Gaming was down $2.85 to $15.20,
Youbet.com online wagering service dropped 34 cents per share to $1.35,
MTR Gaming, owner of Mountaineer Park, fell $1.02 to $9.15,
Gtech, co-owner of Turfway Park, dropped $1.35 to $30.90,
Dover Downs was down 90 cents to close at $12.90,
Scientific Games, formerly known as Autotote, dropped 43 cents per share to $3.76, and
Canterbury Park dropped 10 cents a share to $7.Maxxam, the parent company of Sam Houston Race Park, was the only racing stock to rise. Its price was up $2.90 to $21.50 on the heels of a regulatory victory. A judge has rejected a federal banking agency's efforts to force Maxxam chairman Charles Hurwitz and his company to pay about $820 million in damages for the 1988 failure of a Texas savings and loan.For the market overall, the Dow Jones Industrial average was down 671.95 points or a loss of 7.1%, the Nasdaq market was down 115.7 points or 6.8%, and the New York Stock Exchange was down 26 points for a loss of 4.6%.