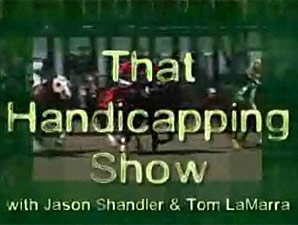 Expert analysis of the weekend's top races will be offered however by weekly show guests Cary Fotias and John Pricci of Equiform, a New York-based company that is one of the leaders in professional handicapping. Equiform is an innovative handicapping service that analyzes pace and speed numbers. Fotias, the president and founder of Equiform, is also the author of the groundbreaking book Blinkers Off, a highly-respected tool for professional handicappers. Fotias will give free selections to viewers with his "Race of the Week."

This week, Jason and special guest Evan Hammonds take a look at the Whitney Handicap. Plus, picks from John Pricci of Equiform.

Watch That Handicapping Show



Download your FREE Equiform Race of the Week report!