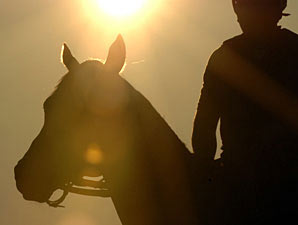 The compact, which was signed by Florida Gov. Charlie Crist and the Seminole Tribe last November, is also being challenged in a Florida Supreme Court action filed last November by the Florida House of Representatives, a case which Gulfstream Park has also joined. Both cases challenge the authority of Crist to sign the compact, saying he circumvented the state constitution by doing so.

"The compact is invalid under Florida law in that the governor of the state of Florida cannot abrogate the statutory law of this state and cannot bind the state to this compact in which the governor purports to act in a legislative capacity," Gulfstream Park-affiliated attorney William Hughes wrote in the federal complaint, which also names as a defendant U.S. Secretary of the Interior Dirk Kempthorne.

Citing office authority granted by the federal Indian Gaming Regulatory Act, Crist independently negotiated and signed the compact, which gives Class-III gaming rights to seven Florida tribal casinos, including three run by the Seminole Tribe in Broward County, where Gulfstream Park is also located.

The Seminole Hard Rock Casino in Hollywood earlier this month installed about 1,000 slots and could open blackjack and baccarat tables in the coming months, the Associated Press has reported. The state received $50 million from the Seminole Tribe in signing the compact, and will receive a guaranteed $100 million to $150 million the first three years of operation, after which contributions will be based on revenues.

Oral arguments in the Florida Supreme Court action were heard Jan. 30, and an opinion from the judges has yet to be released.

Gulfstream Park, which until recently has struggled with net-win averages, last fall reduced its number of slots from more than 1,200 to about 500, although the most recent state data shows the total number of machines has swelled to more than 800.

In the federal complaint, Gulfstream Park said it annually pays out $30 million to state and local governments, and employs more than 800 people at an aggregate wage base of $20 million.

"This economic impact, these jobs, and the consequential tax revenues are all jeopardized by the governor's past and continued action under the compact," said the complaint, which was filed in December in the U.S. District Court Norther District of Florida Tallahassee Division.

In an answer to the complaint, Crist denies all allegations by Gulfstream Park. In the Supreme Court action, Crist claims legal precedent gave him authority, and said if he failed to successfully negotiate the compact, the Seminole Tribe might have gained expanded gaming "without state participation, regulation, or revenue sharing."

Kempthorne has filed a motion to dismiss the federal case, claiming, in part, that the lawsuit is invalid because it fails to also name the Seminole Tribe and the state of Florida as defendants. The compact in effect was approved by the federal government on Dec. 28, 2007 when Kempthorne declined to sign for or against it by the statutory deadline.