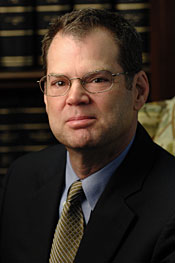 Many expected a deal would be worked out to return the event to Churchill Downs, the greatest venue in racing and a popular site for what is billed as the sport's championship. The Louisville, Ky., track was the only other bidder, but it did not want to play host only in 2009, instead seeking to become the "official home of the Breeders' Cup," by proposing the now two-day series of races be run there in three or four of the next seven years.
That was unacceptable to Breeders' Cup.
Churchill is not happy with the financial arrangements whereby Breeders' Cup takes most of the handle and simulcasting revenue, leaving the host track with, basically, just another big Saturday. One thing tracks could count on was a nice spike in on-track business the day before the Breeders' Cup. But, with the Breeders' Cup races now also on Friday, much of that handle also flows to Breeders' Cup, not the host track.
When all was said and done last year in New Jersey, when Monmouth Park hosted the Breeders' Cup for the first time, red ink was on the bottom line of the ledger sheet. The horrible weather hurt, but other contractual issues and circumstances contributed to the New Jersey Sports and Exposition Authority losing millions of dollars in the deal.
Looking to 2009, the Breeders' Cup had limited options. As one person remarked, "How would you like to have a $25.5 million event and no place to have it?"
Here we are in 2008 with Florida out of the picture because of Gulfstream Park's redesign, and Belmont Park unable to be considered because of New York's current political situation.
Hosting the Breeders' Cup should be a win-win situation for the racing organization as well as the host track.
The Breeders' Cup is trying to maximize revenue for the Breeders' Cup. Churchill Downs is trying to maximize revenue for Churchill Downs. The Breeders' Cup is trying to do what is best for its brand. Churchill Downs is trying to do what is best for its brand.
The Breeders' Cup should not be forced into agreeing to a multi-year deal with any track if it believes that it is not in its best interest. Churchill Downs should have been willing to host the event for one year while continuing to discuss with Breeders' Cup officials the possibility of a long-term contract.
What we are left with is a decision that will not sit well with many horsemen based on the East Coast, who now must look at two straight years of Breeders' Cup races run in Southern California.
And, let's not forget that while this is to be the first Breeders' Cup contested on a synthetic surface. It appears that may now happen for two straight years. Or, that may not happen. The Breeders' Cup made its announcement while Santa Anita is struggling to fix problems with its Cushion Track, and no one knows what will happen with the Santa Anita track surface in the weeks and months to come.
It appears horsemen can thank Churchill Downs officials for having to ship west two years in a row and the possibility of running their horses all year long on regular dirt surfaces and then on a synthetic surface in a Breeders' Cup race.
Churchill has a right to think of its shareholders, but should also think of the city of Louisville, the state of Kentucky, and most importantly, the industry. In this case, it did not.