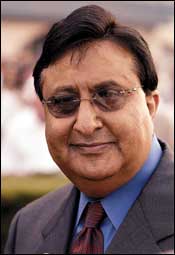 In a statement, Sanan said Padua hopes to continue to enjoy its successes in racing and retire future stallions to various prominent stallion farms in Kentucky and Florida. This will enable Padua, currently located in Ocala, to once again focus on its primary objectives of being a dedicated horse racing operation, he said.

"It is very easy in this business to become side-tracked" Sanan said. "My main goal in this business has been to win high-end races. I am as committed to this sport as I have ever been and, by refocusing our efforts Padua, will be re-energized."

Further details of Padua's plans will be announced at a later date.