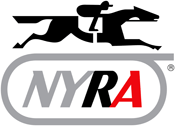 "We are 100 percent committed to maintaining the raceday security barns at NYRA tracks," Hayward said. "We think it's an important step in improving the integrity of racing. I met with a group of trainers at the security barn on Tuesday afternoon, and was presented with their concerns. NYRA has taken immediate action to address those concerns. "I am pleased to have broad support among owners and trainers, including trainers who are board members of the New York Thoroughbred Horsemen's Association."

The two temporary barns, located off the far turn of the main track, have been re-configured. Six stalls in each barn (12 total) have been eliminated to create an additional 500 square feet per barn, allowing more open space between the horses. Changes to both barns have already been completed and were used for Friday's races. "My personal feeling is that I would like to see the stalls bigger," trainer Gary Contessa said. "Having said that, and more importantly, I would like all the negativity to stop. This is racing's premier meet. The stalls are small, but I'm still going to run my horses. NYRA has addressed the horsemen's concerns and, hopefully, it can make major improvements in the off season." "I would have liked bigger stalls, but I have run here and ... I've had no problem," echoed fellow trainer David Donk, a member of the NYTHA board. "Unless Charlie (Hayward) is Harry Potter, the stall situation is not going to change this meet. But we can work through a short meet, and address the needs in the off-season."

Rubber floor mats were delivered Friday morning and will be placed on the plywood floors to prevent horses from slipping.

The security barn facility has been upgraded to accommodate an electric fan for every stall.