If buying and selling horses is a risky venture, those taking the most risks year-in and year-out are pinhookers primarily looking for horses to resell at a profit.
For the yearling market, pinhookers are selling horses they purchased the previous year as weanlings or earlier this year as just-turned yearlings. If properly selected, the pinhook prospect will continue to develop to the point that it will be sold at a price that generates a healthy return on the investment.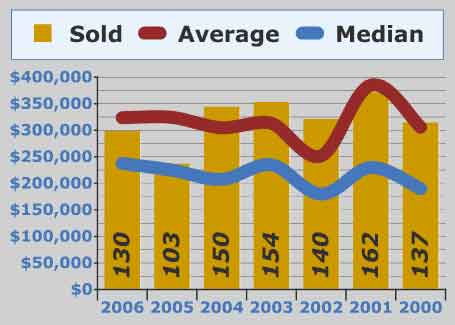 In addition to the risks inherent in buying a young horse that stays healthy from point of purchase until it is resold, a pinhooker's success is based on the difference between what he paid for the horse, the costs associated with keeping and prepping it for resale, and the price it brings as a yearling. As the average price paid for pinhooked horses consigned to the Fasig-Tipton Saratoga select yearling sale has increased in line with the rest of the market in recent years, pinhook profits have narrowed because the yearling averages have not increased at the same rate.
According to The Blood-Horse MarketWatch, pinhookers achieved their greatest rate of return at Saratoga to date this decade in 2001, with an 84% ROR. The lowest ROR during the past seven years was in 2004, when pinhooked yearlings averaged $262,250 after costing an average $172,571 as weanlings.
There are 56 horses consigned to the Saratoga select sale that were previously reported sold, representing 26.1% of the 214 cataloged for the Aug. 6-7 auction.
"I think it will be a normal pinhooking exercise — there will be some tremendous success stories and some will not do so well," Boyd Browning, Jr., Fasig-Tipton executive vice president and CEO, said of this year's pinhook prospects. "The pinhooking business is kind of like playing the stock market, in that some years they get great returns and not in others. The professionals who do it well on a consistent basis tend to get a significant rate of return over five years. It has an element of intrigue."
One weanling-to-yearling pinhook operation that has succeeded over the years is Eldon Farm Equine, which is offering two yearlings at Saratoga that were purchased the previous year. Eldon Farm paid $295,000 each for a Tale of the Cat filly and a Dynaformerfilly consigned to Saratoga.
"We've been lucky," said Ronnie Rhodes, manager of Virginia-based Eldon Farm Equine. "We have some good guys picking them. We look for good-legged foals who are good movers with a creditable amount of pedigree. Our main goal is to find good individuals."
Although pinhooking is among the riskier markets in which to play, Rhodes said it is the best niche for Eldon. "We have tried the broodmare game, but we have had the most success with pinhooking," he said.
As do other professional pinhookers, Rhodes said each pinhook purchase is viewed as a racing prospect Eldon Farm would be willing to keep and race should the horse not bring a satisfactory price at auction. "We buy some that we can live with and race down the line if it doesn't bring its reserve," he said.
"If they are buying nice horses, the resale is just one part of them having a profitable outcome," FT's Browning said of pinhookers who end up racing their RNA horses.
In addition to the pinhooked horses on offer at Saratoga, the sale is also a marketplace for those trying to purchase yearlings for resale as 2-year-olds in training next year. That, too, has its element of risk, with profitability also related to prices paid for the yearlings. With a 2006 average price of $323,731, the Saratoga sale carries a heavy upfront investment for pinhookers.
One pinhooker, agent Buzz Chace, said there is a limit on how much he will pay for a yearling he intends to sell the next year.
"I don't think paying $400,000 to $500,000 for a yearling to pinhook is wise," Chace said. "There are going to be one or two that make money at that level, but there are so many things that can go wrong with a horse, regardless of what you pay for them. What I'm looking for is to peak out at about $300,000. It's a numbers game, and you have a better chance of making money at that level."
Overall, Chace said he is most comfortable buying yearlings in the $100,000-to-$200,000 price range to sell as 2-year-olds.
Chace agreed that an ideal pinhooking prospect is one that would be a welcome addition to any racing stable.
"Pinhooking is a risky business, and everything has to go right," he said. "If they don't sell them, they end up with a good racehorse. That's what we're all looking for. You still have to buy a good racehorse."—By Ron Mitchell