Longtime track photographer Pat Lang announced May 1 he is retiring after 32 years in the business.
Lang was track photographer primarily at Turfway Park in Kentucky and River Downs in Ohio, as well as at Keeneland in Kentucky for nine years. He founded Lang Photography in 1982.
While on the job he also photographed the beginnings, milestones, and comebacks of many careers of racing's most respected horsemen, from jockey Rafael Bejarano's humble beginnings at River Downs, to Julien Leparoux's rise to fame at Turfway, and the beginning of trainer Ken McPeek's career at River Downs. Lang also documented jockey Perry Ouzts' 5,000th and 6,000th, career wins.
"Through his craft, tens of thousands of great horses, trainers, jockeys, and owners have been celebrated," Turfway general manager Chip Bach said. "On a personal level Pat has been a close friend to all of us, and his smile and humor will be missed. We wish him a wonderful retirement and hope to continue to see him at the track."
Lang, who began his career as a photojournalist, said his warmest memories are the many conversations he had with regular clients and fellow photographers over the years.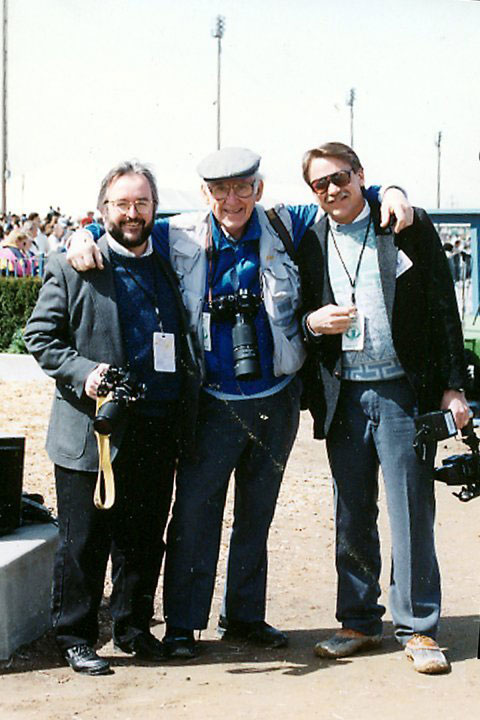 "Every day I got to photograph winners," Lang said, "and was there for the wins and achievements, documenting people as they built on their success, for the milestones, even as they grew their families. In most cases, my clients became my friends. You rooted for them daily, on the track and off. It made for a happy career, where every day was better than the last."
"All who enter Pat's office are welcomed with a smile and a bowl of candy, symbolic of the kindness and patience he shares with all people," said Matt Wooley, fellow equine photographer and owner of EquiSport Photo. "Wendy (Wooley) and I have sweet memories of working alongside Pat and the colorful cast of characters that defines a day at the races."