In Summation
Put It Back - Fiesta Baby, by Dayjur
2003, dkb/br, entered stud 2010
Fastest 6F of Any Horse at Stud.
G1 Millionaire - set 4 NTR/NCRs.
1st 2YOs: $250K, $135K, $110K -
FL's co-#1 Freshman by Winners!
2014 FEE: $4,000 Live Foal / Stands & Nurses
Standing at Ocala Stud Farm, Ocala, FL
Tools and Resources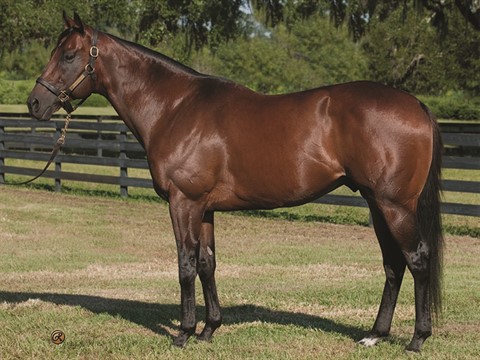 Left
Right
Farm Information
Ocala Stud Farm
Michael O'Farrell Jr, General Manager, Ocala Stud Farm, P.O. Box 818, Ocala, FL 34478. Phone (352) 237-2171. Fax (352) 873-3223.

E-mail: joe@ocalastud.com
Web Site: www.ocalastud.com
Other stallions at Ocala Stud Farm: