Hialeah Submits Proposal for 2003 Live Racing Dates
by Scott Davis
Date Posted: 1/18/2002 11:15:38 PM
Last Updated: 1/19/2002 7:00:29 PM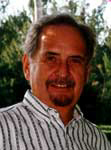 Hialeah chairman John Brunetti, seeks live racing in 2003.


With the Florida legislature preparing to begin its annual session on Jan. 22, Hialeah Park filed the opening salvo in its efforts to run a live race meet in 2003. In a proposal filed with the Division of Pari-Mutuel Wagering, Hialeah seeks a Feb. 1 through May 15 meet in what Hialeah chairman John Brunetti described as "a fair plan of splitting the winter season into two equal portions in terms of time and profitability. It's a great idea whose time may or may not have come."Brunetti indicated he would be willing instead to accept the "other half" of the winter dates -- from Oct. 15 to Jan. 31 -- contained in his proposal. The track operator said that he was encouraged to file for dates by the Miami-Dade County delegation to the legislature with the hopes that the body would consider reinstituting exclusivity of dates, a policy that was allowed to expire for 2002. As a result, Hialeah will not run a live race meet in 2002, with rival tracks Gulfstream Park and Calder Race Course having divided up the dates.Though he would not completely rule out running dates in 2003 even without the provision of exclusivity, Brunetti had previously said that he would explore alternative uses of the property should he not be able to run unopposed. "People are starting to see what racing in Florida is like without Hialeah," he said.



Copyright © 2015 The Blood-Horse, Inc. All Rights Reserved.