Tattersalls Changes October Sale Schedule
by Blood-Horse Staff
Date Posted: 7/30/2012 1:41:59 PM
Last Updated: 7/31/2012 5:54:56 PM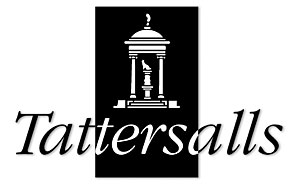 Photo: File Photo
Because of an increase in the number of horses entered, Tattersalls has made changes in its schedule for the October yearling sale in England. The Book 1 portion of the auction will start a day earlier than originally planned and a fourth day has been added to Book 2.
Book 1 will be held Oct. 9-11 and Book 2 is set for Oct. 15-18. Book 3 will take place Oct. 19 as scheduled.
"We have received almost 15% more entries for our October yearling sale this year, which is a huge tribute to the sale, but does present challenges as to how best to accommodate the greater numbers," said Tattersalls chairman Edmond Mahony. "At present, we expect Book 2 to number in excess of 1,000 lots, which is more than can be cataloged over three days. The extra day in Book 2 will allow us to catalog very manageable numbers on each day and provide the optimum viewing time for prospective purchasers in all three books of the October yearling sale."

Copyright © 2015 The Blood-Horse, Inc. All Rights Reserved.