NYRA's Telebet Operations to Remain in State
by Blood-Horse Staff
Date Posted: 8/8/2011 4:02:28 PM
Last Updated: 8/9/2011 8:44:22 AM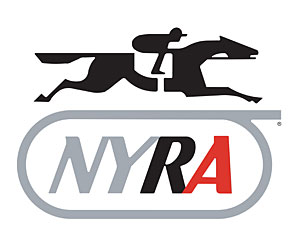 Photo: File Photo
New York Gov. Andrew M. Cuomo announced Aug. 8 that Churchill Downs Technology Initiatives Company will open a call center in Amherst, N.Y., to handle the New York Racing Association's telephone betting services.
In the announcement, Cuomo said the decision would bring in up to 60 jobs and secure a $750,000 investment in the region. NYRA's telebet operations have grown significantly since the New York City Off-Track Betting Corporation ceased operations last year.
"I am pleased that we were able to bring these jobs back to New York," Cuomo said in a statemenet. "The proposal to move these jobs out of state should never have happened and I want to thank NYRA and ESD for their hard work in reaching this agreement and preserving these New York-based jobs."

According to the governor's office, NYRA had closed its center in New York City and contracted with CDTIC but the work was to be done in Oregon. The release said Empire State Development (ESD) helped CDTIC to identify options for keeping these jobs within the state but no state incentives are involved.

"Helping New York businesses keep their jobs in New York is essential to our economic recovery," Kenneth Adams, President & CEO of Empire State Development, said in the release. "By creating employment and investment opportunities in New York, we are able to strengthen the local community and stimulate job growth. Under Governor Cuomo's vision for a new New York, we will continue to harness local assets like NYRA to promote economic activity."

"We were pleased to work with Empire State Development to help CDTIC find a New York location for our telebet operations," said NYRA president and CEO Charles Hayward.

John D. Sabini, chairman of the New York State Racing and Wagering Board, said, "This is a winning solution for taxpayers, the racing industry and the countless dedicated workers who keep world-class racing thriving in the Empire State. Governor Cuomo's commitment to putting New Yorkers back to work is exemplified with this result, and as the regulatory body that oversees NYRA, it was paramount to the Racing and Wagering Board that these jobs remain in New York State. I applaud Governor Cuomo, ESD, and NYRA for working together to reach this conclusion."
Location of the telebet operations out of state had been a bone of contention by Cuomo's office and some legislators as they reviewed NYRA's finances.

"I'm pleased that these jobs are returning to New York State" state Senator Michael H. Ranzenhofer said in the release. "Western New York boasts a tremendous workforce that will be able to support CDTIC's needs as it moves forward at its new location in Amherst."

Assemblyman Jim Hayes said, "Jobs continue to be a top priority for our community. I want to thank NYRA for identifying and choosing Amherst as the location for its telephone betting services, which will bring much-needed jobs and investment to the region."

Copyright © 2015 The Blood-Horse, Inc. All Rights Reserved.