2011 Safety/Integrity Standards Approved
by Blood-Horse Staff
Date Posted: 3/17/2011 10:12:36 AM
Last Updated: 3/18/2011 9:03:38 AM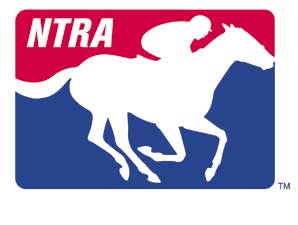 Photo: File Photo
The NTRA board of directors has approved the organization's Safety and Integrity Alliance 2011 Code of Standards. The compliance standards will serve as the basis for future racetrack Alliance accreditation, including the re-accreditation of tracks originally accredited by the Alliance in 2009. Among the changes to the Alliance's Code of Standards for 2011 is the addition of guidelines to promote jockey health and safety. In addition, the code has been made even more rigorous in a number of other areas, including injury reporting, pre-and post-race veterinary inspections, safety training, and continuing education.
The NTRA board also approved a request of the Alliance's advisory committee that would permit the insertion of additional changes to the Code in 2011 as circumstances warrant.
"This latest version of the Code represents the work of multiple stakeholders in our industry and addresses some of the most pressing issues facing jockeys especially. As we have said many times, the Alliance Code of Standards is a work in progress designed to evolve with scientific advancements and consensus recommendations for change over time. To that end, we continue to closely monitor the Life At Ten investigation," said Mike Ziegler, executive director of the NTRA Safety and Integrity Alliance. "If and when needed changes are identified and recommended by the Alliance Advisory Committee, the Alliance will not hesitate to implement those changes by further updating the Code."
The Alliance's 13-member advisory committee is comprised of: Michael Amo of Thorofan; Reynolds Bell of the Thoroughbred Owners and Breeders Association; Robert Elliston of Turfway Park; Alan Foreman of the Thoroughbred Horsemen's Association; Craig Fravel of Del Mar; Jamie Haydon of The Jockey Club; Charles Hayward of the New York Racing Association; former regulator Frank Lamb of the Alliance inspection team; Terry Meyocks of the Jockeys' Guild; Scott Palmer of the American Association of Equine Practitioners; Joe Santanna of the National HBPA; Alex Waldrop of the NTRA; and Scot Waterman of the Racing Medication and Testing Consortium.
Compliance standards cover six broad areas: injury reporting and prevention; creating a safer racing environment; aftercare and transition of retired racehorses; medication and testing; jockey safety and health; and wagering security. Within those six categories, specific standards focus on many areas including:

• Systematic reporting of equine injuries
• Aftercare of retired racehorses
• Pre- and post-race veterinary examinations
• Post-mortem exams
• Health and safety of jockeys
• Riding crops and their use
• Horse shoes and hoof care
• Safety research, including racing surfaces
• Safety equipment for jockeys and horse handlers
• Safety training
• Anabolic Steroids
• Alkalinizing agents (TCO2)
• On-track emergency medical care for humans and equines
• Out-of-competition testing
• Freezing and retrospective testing of post-race samples
• Continuing education
• Totalizator technology and "stop wagering" protocols
• Wagering incident investigation
The complete 2011 Code of Standards for the NTRA Safety and Integrity Alliance can be found at: http://www.ntra.com/safetyalliance/Final_2011_Code.pdf
Copyright © 2015 The Blood-Horse, Inc. All Rights Reserved.