Hialeah Wants Help to Support On-Site Training
by Blood-Horse Staff
Date Posted: 9/24/2001 5:47:41 PM
Last Updated: 9/26/2001 10:41:47 AM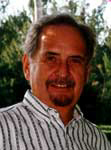 Hialeah's John J. Brunetti.
Photo: Leslie Martin

Hialeah Park owner John Brunetti has asked six organizations to each contribute $270,000 toward the cost of keeping the facility open for winter training. If they don't, Brunetti apparently will pull the plug on an endeavor that began only weeks ago.In a Sept. 24 letter, Brunetti asks for a commitment from Calder Race Course, Gulfstream Park, the Florida Horsemen's Benevolent and Protective Association, the Florida Thoroughbred Breeders' and Owners' Association, Fasig-Tipton Co., and the Ocala Breeders' Sales Co. He said the figure was derived from estimated costs of $9,000 per day."Since we have not received an adequate number of reservations, due primarily to the cost of funding this plan, we cannot go further," Brunetti said in the letter. He said Hialeah attempted to provide training and stabling so Florida "can continue to attract as many of the best racing stables...to ensure a successful winter season."Brunetti said unanimous support from the six organizations is necessary."Providing our facilities at no cost is far more than we are asking the participants to contribute," Brunetti said in an accompanying press release. "It's worth millions to them."Initial indications are that Brunetti is likely to fall short of unanimity. Calder general manager Randy Soth noted that Hialeah's previous request for stall rent directly from parent company Churchill Downs was not well received, which led him to speculate there was likely to be no interest in this proposal. Florida HBPA President Linda Mills, meanwhile, indicated the sum requested was not within her organization's budget and that her board would be unable to take necessary action in time to comply with Brunetti's deadline.Next year, Hialeah will attempt to win protection for its racing dates in the legislature. Calder and Gulfstream have applied for dates that overlap with Hialeah's traditional meet on all but one day. Deregulation of dates takes effect in 2002.



Copyright © 2015 The Blood-Horse, Inc. All Rights Reserved.