Tattersalls Restructures Breeze Up Calendar
by Blood-Horse Staff
Date Posted: 9/2/2010 10:13:39 AM
Last Updated: 9/10/2010 11:01:14 AM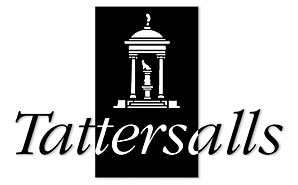 File Photo
Tattersalls, which is based in England, has restructured the calendar for its two breeze up sales in 2011, it was announced Sept. 2. The Tattersalls Guineas breeze up will be replaced by a new auction at Tattersalls Ireland and the Tattersalls Craven breeze up will be expanded to accommodate approximately 250 lots.
Tattersalls Ireland plans to catalog 100 2-year-olds for the new sale, scheduled for April 28. All horses will breeze in the morning at Fairyhouse Racecourse, across the road from the Tattersalls Ireland sales complex, and the sale will take place in the afternoon.
"The changes reflect much of the feedback we have received from both vendors and purchasers alike," said Tattersalls chairman Edmond Mahony. "The Craven breeze up is the premier sale of its type in Europe. It attracts buyers from all over the world and rather than asking buyers to attend two sales in Newmarket it makes sense to increase the numbers to offer a wider cross section of 2-year-olds. At the same time Tattersalls Ireland is ideally placed to stage a sale of around 100 2-year-olds in the same week that consignors would previously have headed for the Guineas breeze up."
Tattersalls Ireland managing director George Mernagh added: "So many of the leading breeze up consignors are based in Ireland and the new Tattersalls Ireland breeze up will provide them with a locally based alternative to the Craven breeze up in Newmarket. In conjunction with Fairyhouse Racecourse we have the perfect facilities for such a sale and having staged the first ever European breeze up sale back in 1977, we are delighted to add this new sale to our already extensive portfolio. The Tattersalls Ireland breeze up promises to be an exciting new fixture for us and we look forward to promoting it extensively to an international audience alongside the Irish Thoroughbred Marketing team."

Copyright © 2015 The Blood-Horse, Inc. All Rights Reserved.