CHRB Files Objection to Magna Creditor Plan
by Jack Shinar
Date Posted: 3/18/2010 8:07:38 PM
Last Updated: 3/19/2010 2:45:24 PM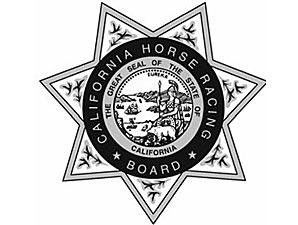 The California Horse Racing Board filed an objection with the U.S. Bankruptcy Court in Delaware March 18, disputing more than $3 million it contends was improperly included in assets of the company that owns Santa Anita Park and Golden Gate Fields when it filed for bankruptcy one year ago.

The CHRB contends the money was being held by the Los Angeles Turf Club, which operates Santa Anita, and the Pacific Coast Racing Association, which conducts racing at Golden Gate, in trust for payment to the state's off-track betting entities as required by state law.

The board's action came in response to the recent filing of Magna Entertainment Corporation's disclosure statement with the bankruptcy court. Specifically, the board disputes MEC's characterization of entities designated by statute to receive a portion of the pari-mutuel wagering pools -- Southern California Off-Track Wagering, Northern California Wagering, and satellite wagering facilities throughout the state -- as one of hundreds of unsecured creditors.

"We anticipated all along the court would fully honor these statutory obligations, but the MEC reorganization plan would result in California horse racing's satellite operations receiving pennies on the dollar," said CHRB Chairman Keith Brackpool in a statement released by the board. "That clearly is unacceptable, and we strongly object to the MEC plan. This involves more than $3 million, which California horse racing desperately needs."
The court has scheduled a hearing March 23 at 10:30 a.m. EDT on the corporation's disclosure statement and is expected to hear objections at that time.

According to the CHRB, at the time that MEC filed for bankruptcy protection, the Los Angeles Turf Club and Pacific Racing Association were holding the funds. But rather than pay out to the off-track betting entities as required by California horse racing law, MEC elected to include the funds in its bankruptcy estate. The MEC disclosure statement would have that money shared with all other unsecured creditors.

In its objection, the CHRB asserts those monies were never the property of the MEC bankruptcy estate.

The disputed funds stem from MEC's Chapter 11 bankruptcy filing with the Delaware court on March 5, 2009. Since then, according to the CHRB, newly generated funds have been distributed in a timely manner to the state's off-track entities. Steps have since been taken to make certain that such funds would be protected should MEC or another licensed racing association file for bankruptcy in the future, the CHRB said.

Brian Wesley, deputy attorney general representing the CHRB, said departmental policy prevents him from answering questions and referred an inquiry to the department's press office.

Copyright © 2015 The Blood-Horse, Inc. All Rights Reserved.