Queens of the Turf: Rachel and Zenyatta
Date Posted: 11/25/2009 5:19:58 PM
Last Updated: 12/4/2009 1:59:46 PM
In celebration of the historic year had by two of racing's great females, ExclusivelyEquine.com will offer a digital edition Rachel Alexandra and Zenyatta commemorative magazine - Queens of the Turf: Rachel Alexandra and Zenyatta's Race for 2009 Horse of the Year. It will be available for download with the purchase of an exclusive photo featuring either Zenyatta or Rachel Alexandra.
This special issue will include stories and write-ups featured in previous issues of The Blood-Horse magazine that follow both superstars stellar careers. Relive Rachel Alexandra's unprecedented sweep of the Preakness, Haskell, and Woodward Stakes over the boys. And get chills all over again reading about undefeated Zenyatta's unforgettable Nov. 7 Breeders' Cup Classic victory.
Illustrated with timeless color photographs of both horses' performances, this digital issue will be offered as a downloadable PDF file and is expected to be available on December 4th, 2009. This special promotional offer is only available through Exclusively Equine.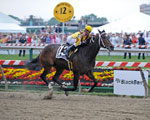 Rachel Alexandra - Order this photo and receive the Commemorative PDF for FREE!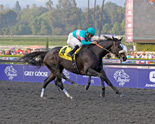 Zenyatta - Order this photo and receive the Commemorative PDF for FREE!
Copyright © 2015 The Blood-Horse, Inc. All Rights Reserved.