Steuben Glass in Breeders' Cup Partnership
Date Posted: 5/18/2009 11:55:15 AM
Last Updated: 5/19/2009 12:56:00 PM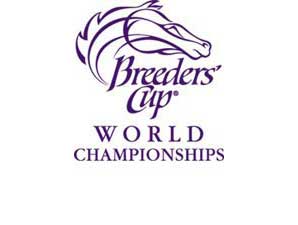 Photo: File Photo
(Edited press release)
The Breeders' Cup and Steuben Glass have announced that they have entered into a four-year partnership, designating Steuben as the "Official Crystal Trophy Provider" of the Breeders' Cup and its properties (Breeders' Cup World Championships, Breeders' Cup Stakes and Breeders' Cup Challenge).
The 26th Breeders' Cup World Championships will be held Nov. 6-7, at Santa Anita Park in Arcadia, Calif.
As part of the new relationship, Steuben will create:

--Customized special edition trophies featuring the Breeders' Cup Ecroche horse to be presented to World Championship winning breeders, trainers and jockeys
--One-of-a-kind Crystal Breeders' Cup Challenge ticket for each winning owner of Breeders' Cup Challenge races as part of the "Win and You're In" qualifier for the Breeders' Cup World Championships
--Retail events that include a Breeders' Cup storefront window display at the Steuben flagship store in Manhattan and an event at the new Judith Leiber boutique on Rodeo Drive in Beverly Hills. Both Steuben Glass and Judith Leiber are divisions of the Schottenstein Luxury Group.
--Customized crystal Breeders' Cup stakes trophies for winning owners of Breeders' Cup stakes races.

Joey Schottenstein, principal of Steuben notes, "Our partnership with the Breeders' Cup represents a new era in Steuben's rich history. We are thrilled to translate the Breeders' Cup Ecorche Horse into a modern masterpiece of the finest quality crystal and innovation for the equestrian enthusiast."
"Steuben's legacy of creativity and quality was critical to the creation of this new partnership," said Peter Land, chief marketing officer, Breeders' Cup. "Steuben is a world-class, premium brand that will appeal to our fans and to the horsemen that are such an integral part of the Breeders' Cup family."
Copyright © 2015 The Blood-Horse, Inc. All Rights Reserved.