CDI: We're Rebuilding Racing, but Need Slots
by Ryan Conley
Date Posted: 5/7/2009 11:24:36 AM
Last Updated: 5/8/2009 11:02:57 AM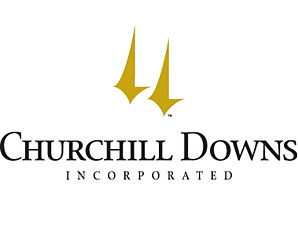 Despite growth in its online pari-mutuel wagering and Louisiana slots operations, the top executive of Churchill Downs Inc. said May 7 the company is not ignoring its racing properties, but needs legislative help to keep them viable entities.

A day after reporting a $4.8 million net loss in the first quarter of 2009, company president and chief executive officer Robert L. Evans said during a related conference call that racing was still well-placed on CDI's radar for the future.

"You've undoubtedly noticed that our financial results are increasingly benefitted by investments in our online and gaming businesses," Evans said, noting reported revenue increases for both segments. "This leads some to conclude that we are somehow abandoning racing. This conclusion simply ignores the fact that every single dollar spent by Churchill Downs on slot operations and online operations produces more purses for horsemen at CDI tracks, expands the customer base to the point where we can market racing, and makes CDI a stronger financial entity, which enables us to make more investments and take greater risks.

"We aren't abandoning racing; we're rebuilding it," he continued. "And given the rather precarious financial situation facing the industry, where we believe that no U.S. racetrack earns its cost of capital, you better be in a strong financial position before you begin the renovation work."

CDI officials said the company had driven its total debt down to about $17 million by the end of the quarter ending April 30, and planned to pay off another $12 million to $14 million by the end of May 7.

"Rebuilding racing in the U.S. is not going to happen overnight," Evans said. "There is no one silver bullet. It's not going to be without mistakes. To rebuild racing, we are going to have to change the product, change how it is presented, and to whom (it is presented)."

Evans said tracks without slots, including CDI's own Churchill Downs and Arlington Park, are currently at a competitive disadvantage against those possessing such gaming alternatives.

"The solution for tracks without slots is to cut purses, to cut races, and race days, or to cut all three," he said. "We've recently seen such smaller tracks as Ellis Park and Turfway (Park), and larger tracks such as Hollywood Park and Del Mar, announce such reductions."

Churchill Downs has already witnessed reduced field sizes and races in the week following the Kentucky Derby Presented by Yum! Brands and Kentucky Oaks (both gr. I) cards. "We are watching the field-size issue closely, so that we can make adjustments as appropriate," Evans said.

CDI is progressing with its $85-million development of a slots parlor at its Calder Race Course, and hopes to have it open by the end of the year, or early in 2010, Evans said. And he added he is hopeful Kentucky legislators will address the slots issue shortly.

"I'm not sure I could describe it as progress necessarily, in any quantitative way," he said in response to an analyst's question. "I think it's an issue of the moment. And the legislators are hopefully going to deal with that over the next couple of months. We'll see. I think there is a lot of momentum to get it done right now, but it requires others to act."
On May 8, the Florida Legislature is expected to vote on a bill that would reduce the state tax from 50% to 35% on slot machine revenues at pari-mutuels in Miami-Dade and Broward -- the only Florida counties where racetracks and jai-alai frontons can have slot machines. Gulfstream Park, in Broward, has a casino.
Evans said CDI officials had not seen the bill and preferred not to comment on its particulars. "But in general, lower tax rates are preferred," he said.

The bill also would allow now-closed Hialeah Park to use a new Quarter Horse permit to hold a limited number of Thoroughbred races. After holding races for two years, Hialeah would be eligible for Las Vegas slots.

Tampa Bay Downs and other tracks and frontons outside the two South Florida counties would be eligible for Class II bingo-like slots -- provided the legislature and then county governments authorize them. The bill would permit the Seminole Tribe of Florida to have blackjack and baccarat at four of its seven casinos. It would bar any pari-mutuels from having those games.
(The Blood-Horse correspondent Jim Freer contributed to this article.)


Copyright © 2015 The Blood-Horse, Inc. All Rights Reserved.