Sours Named President of Mountaineer
Date Posted: 1/13/2009 1:59:12 PM
Last Updated: 1/14/2009 11:33:26 AM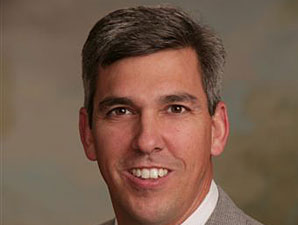 Jack Sours, new president and general manager at Mountaineer in West Virginia.
Photo: Mountaineer Park
from Mountaineer Casino, Racetrack & Resort
Jack Sours has been named president and general manager of Mountaineer Casino, Racetrack & Resort, MTR Gaming president and chief executive officer Bob Griffin announced Jan. 13.
Sours, 42, will be responsible for the day-to-day operation of Mountaineer, which has video lottery terminals, table games, and a year-round live racing and simulcasts at its location in West Virginia's Northern Panhandle region.
Sours brings 10 years of operational and financial experience in the gaming and hospitality industry to his new position at Mountaineer. He previously served as vice president and general manager of Isle of Capri Casino and Hotel's Boonville, Mo., and Natchez, Miss., properties where he was responsible for business operations.
Sours also held various senior executive operational and financial positions with professional service firms PricewaterCoopers and Allied-Signal Corp.
Copyright © 2015 The Blood-Horse, Inc. All Rights Reserved.