McMahon: Leaving 'Right Thing to Do'
Updated: Wednesday, December 10, 2008 11:15 AM
Posted: Tuesday, December 9, 2008 7:55 PM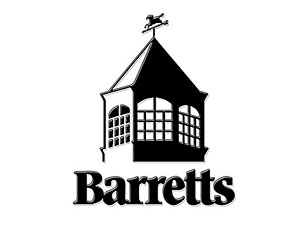 Jerry McMahon announced his resignation as Barretts Equine Ltd.'s president and general manager Dec. 8, and it will take effect Jan. 3, 2009. He was a driving force in the founding of the Southern California-based company, which conducted its first auction, a sale of 2-year-olds in training, in March of 1990.
McMahon, 57, discussed his decision to leave Barretts, the health of the Thoroughbred auction business in California, his plans for the future, and other topics with The Blood-Horse Dec. 9.
The Blood-Horse: In the press release announcing your resignation, you said it was time to look for new opportunities. Is that the only reason you are leaving Barretts?
McMahon: "That's pretty much it. There really isn't any other side to the story, so I'll just sit with that. (It was) nothing in particular, just the stage of my career and my personal life, and I felt like this was the right thing to do."
Will you remain in the Thoroughbred business?
"I hope so. We'll see what turns up, but sure, I've got a life in it and I would like to use the knowledge I've got in this industry if I can."
Do you want to remain in sales or would you look at other opportunities?
"All of the above."
Looking back on your time at Barretts, what are your thoughts?
"I'm certainly really proud of what we accomplished over the years, particularly the quality (of the horses). It's always about trying to have a quality product, and that's what we were able to do many times. I'm also proud of Barretts' credibility in the international marketplace. I think that's something that we achieved, and I'll always be real proud of that as well."
Are there any other things you're proud of?
"I think it's really just being able to develop a company that earned the respect of its peers is really what it's about. Even in difficult markets, I think people recognize that we were doing a good job in selling the product that we were asked to sell."
When you look back, are there any things you would have likde to change or wish you could have done better?
"I would have loved to have been able to impact the breeding and training industry in California more. We didn't seem to be able to change the course of events in the local breeding industry, and that was one of my hopes when we got started is that our facility and management would be a magnet for the local industry. As it turned out, we were utilized more by the national industry than the local industry."
What is the state of the Thoroughbred auction industry in California?
"I think there is a great market in California, but it's a competitive market and it demands top quality. I strongly believe that. Unfortunately, a lot of things have occurred in the breeding industry that had nothing to do with the industry itself. By that I mean the (land) development that occurred in California. It really ravaged the breeding industry. My old boss (at Fasig-Tipton) John Finney always said that you can't raise horses where people want to raise families, and that really has been the case in California. And as it turns out, it kind of looks to me like they overdid it with the housing. I think we all wish there were more of those farms left than tract homes."
How can the quality of the California breeding industry be improved?
"Well, that's the point I was trying to make. We hoped at the outset that the market would lead the California industry in that selling million dollar horses at a 2-year-old sale here would light a fire among market breeders in the state. But, as I said, I think there was just an ongoing conflict with what the land values were in general along with some other things. But I'm encouraged because I understand there is some movement to try to bolster purses for California-breds, and that can be a good first step."
In your opinion, what happened in the Thoroughbred marketplace this year?
"It's pretty clear what happened everywhere, and that is discretionary funds dried up among many, many of our customers in the whole world, and California was certainly not immune to that. But I really think that the Breeders' Cup here kind of showed what kind of industry we have, and I think we've got a market that could be representative of that, but it demands high quality for the dollars to flow. Obviously, the demand is going to be lighter everywhere until this economy gets going again, but I do think California can still be a bright spot."
To be a bright spot, what does California need to do?
"It's all about purses at the end of the day. Redirecting any of the industry funds into purses and making owners as successful as they can be is what has to happen. It doesn't take a genius to see that. But in terms of the local industry, the days of $500 stud fees are over, and that was something that California was able to pull off for a long time. People could kind of keep going with breeders' awards and a little bit of the market and what have you. But the costs have run over that equation. It's now all about producing a horse that has a chance of competing on our major circuits here. We're kind of an island in California. There are the two tiers, which are Southern California and Northern California, and you better be at the top of one of those tiers."
What do you predict for Thoroughbred auctions in 2009?
"The industry is probably looking at more of the same. It's just a kind of buckle down and try to keep it going situation until things turn around. Our industry in California, I think, is really focused now on the issue of slowing (foal) production locally and a smaller horse population along with (more) availability of quality horses. In the couple of meetings that I've been in, everybody is really aware now that there have to be some strong steps taken to bolster our local racing picture."
Is Barretts a viable operation?
"Yes. Obviously, there will be some adjustments that will be made because of the smaller market, but it's a viable company with good leadership and the L.A. (Los Angeles) County Fair backing them up. I think like all the other businesses, it will be a little of dealing with the current economy, getting through it, and then hopefully coming out better on the other end. There are a few things structurally that the fair and Barretts management could be working on, and when those come up, I'm sure they'll be announcing them."
Do you know who your successor will be?
"No. I gave my notice on Friday (Dec. 5), so they're still going to be working on that. There are some structures internally in the (fair's) equine operation that will kind of fit into all this, I think, so they're going to be working on that later."
Before Barretts was founded, you worked managing an auction venture involving Fasig-Tipton and the California Thoroughbred Breeders Association. Are you going to work for Fasig-Tipton?
"None of that is on the table right now."
Do you have another job that you're going to?
"No, I don't, not as we speak. I'll be out on the job market. Christie Hefner is retiring from Playboy Enterprises, and I was thinking about going after that job (laughs). I had to check with my wife first, and she said, 'Not on your life.' "
Anything else to say?
"My overall thought is that it's been a really good time to be here (at Barretts), and I just couldn't be more thankful to everybody in this operation."

FREE! E-Newsletters from The Blood-Horse!...
Follow the top stories of major racing events, racing previews and results with FREE e-newsletters from bloodhorse.com. As news develops, we'll deliver updates to your inbox. Follow important events moment by moment, step by step!