Adena Springs Announces Fee Reductions
by Evan Hammonds
Date Posted: 12/8/2008 7:00:17 PM
Last Updated: 12/10/2008 6:21:32 PM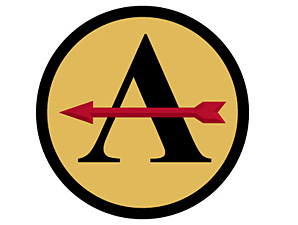 Photo: File Photo
Following a trend from stallion farms that began soon after the last hammer fell at the Keeneland November breeding stock sale, Frank Stronach's Adena Springs Farm announced Dec. 8 a number of stallions will have their stud fees reduced for the 2009 breeding season.
The stallions stand at both the Adena Springs Kentucky operation near Paris, and Adena Springs South near Ocala, Fla.
Leading sire Awesome Again will see his fee reduced to $125,000 from $150,000. Ghostzapper, Horse of the Year and the leading first-crop yearling sire by sale average, will also have a fee of $125,000, down from $150,000.

"Taking into consideration the recent sales results, as well as the overall condition of the economy, we feel that these fee reductions will offer a helping hand to our past and future customers," said Stronach in a release.
KENTUCKY
Awesome Again : $125,000 (from $150,000)
Congaree : $10,000 (from $15,000)
El Prado: $75,000
Ghostzapper: $125,000 (from $150,000)
Giacomo: $7,500 (from $10,000)
Macho Uno : $25,000 (from $30,000)
North Light: $15,000
Silent Name: $5,000 (from $7,500)
Touch Gold : $15,000
FLORIDA
Alphabet Soup : $7,500
Aristocrat: $2,000 (from $3,500)
Greatness: $3,000
Indy King: $1,500 (from $2,000)
Milwaukee Brew : $7,500
Olmodavor: $5,000
Red Bullet: $5,000 (from $7,500)
Showing Up: $7,500
Sligo Bay: $3,500 (from $5,000)
Wilko: $7,500 (from $10,000)

Copyright © 2015 The Blood-Horse, Inc. All Rights Reserved.