OK of Guild Bankruptcy Plan Expected
by Ryan Conley
Date Posted: 11/18/2008 12:49:32 PM
Last Updated: 11/19/2008 1:20:26 PM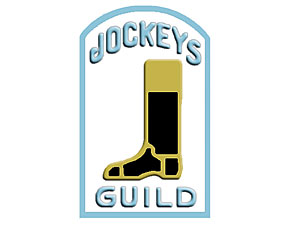 Confirmation of a plan allowing the Jockeys' Guild to emerge from bankruptcy was delayed for at least a couple of weeks during a Nov. 17 hearing in a Kentucky federal court, but the judge presiding over the Chapter 11 reorganization said he expects to approve the necessary order when it crosses his desk.

What are described by relevant parties as a few minor issues prevented the confirmation order from being signed as proposed during the formal hearing held in the Louisville Division of the U.S. Bankruptcy Court Western District of Kentucky. But Judge David T. Stosberg told The Blood-Horse the plan was "essentially confirmed" by him verbally during the hearing.

"The meat of the plan is approved, and the Jockeys' Guild will be out of bankruptcy soon," he said.

The proposed plan, which was submitted in April, was slightly modified in October, necessitating a new notice period for any objections. Stosberg said no objections were filed, and he expects a new confirmation order to be tendered to him before the Dec. 1 deadline.

Lea Pauley Goff, a Louisville attorney representing the Jockeys Guild, said the modifications to the plan involved some administrative deadlines, such as defining a timetable for paying attorneys representing the unsecured creditors committee, and doesn't affect the "jockey community" too much.

"We are not finished yet, but it (the hearing) was a very positive step forward," she said.

The Guild, which filed for bankruptcy protection in October 2007, would under the plan retain certain income, including mount fees and track contributions such as the estimated $300,000 Churchill Downs paid out this year for jockey media rights.

Acting on behalf of 500-plus creditors who originally listed claims totaling more than $3 million, the creditors committee would, in part, have the rights to certain account receivables the Guild declared prior to filing for bankruptcy, as well as certain litigation claims, and certain estate funds.

Jockeys' Guild national manager Terry Meyocks said the expected confirmation would allow the group to move toward a stated goal of helping build the racing industry.

"We still have a lot of work to do, but hopefully, this will be behind us, and we can move on and help promote the game," he said. "There are so many positive things that have come out of this."

Meyocks said the Guild's reorganization wouldn't have been possible without the effort of many industry partners, including Churchill Downs Inc., Magna Entertainment Corp., the National Thoroughbred Racing Association, and Keeneland, among others. He added that financial help -- such as $250,000 donated by California race owner Michael Bello and a $500,000 loan by former Guild national manager Dwight Manley – also aided the group's cause.

"We've had a lot of support," he said.

During the reorganization period, Meyocks claims the Guild paid off about $435,000 in health insurance claims, contributed $534,000 in temporary disability claims, and protected jockeys' savings accounts. The Guild dropped its health coverage offering late last year, but will continue to facilitate life and disability insurance coverage for its 700-plus members, as well as lobby on health and safety issues, among other initiatives.

The Guild filed for bankruptcy protection about two years after former national manager Wayne Gertmenian was ousted from his post amid allegations of financial mismanagement. Gertmenian, who was removed from the creditors' committee in April, was listed with the largest individual claim in the bankruptcy action at $915,000. Gertmenian was sued in federal court by the Guild, which accused him of siphoning $1 million from the group during his tenure. The suit was later dismissed, but has been appealed, pending a stay on the bankruptcy outcome.

Copyright © 2015 The Blood-Horse, Inc. All Rights Reserved.