From Vegas: Marketing Summit Wrap-Up
Updated: Thursday, September 25, 2008 11:27 AM
Posted: Wednesday, September 24, 2008 2:47 PM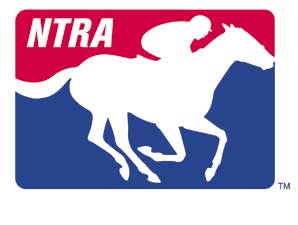 Blogging and other Web-related topics were given some of the highest priority during the Sept. 22 sessions of the well-attended National Thoroughbred Racing Association Marketing Summit at Las Vegas' Red Rock Casino, Resort & Spa.
The following items were some of the key topics:
On Capitol Hill
One of the most interesting presentations was by Greg Means, a lobbyist for the Alpine Group, a government relations consulting firm in Washington, D.C.
The company, which has been representing the NTRA for the past five years, promotes and markets NTRA ideas, and educates people on Capitol Hill about the horse industry and how certain issues impact the business.
One of the successes the NTRA garnered last year with the help of the Alpine Group was the enactment of the Equine Equity Act, a provision that amends the depreciation schedule for racehorses to a uniform three years.
As for the future, legislation has been introduced to eliminate the withholding tax currently in place for pari-mutuel wagering.
Means outlined items on the NTRA's future agenda, including immigration reform, Internet gaming protection, and funding for additional research and development for the safety of the horse.
To avoid government regulation, the NTRA will also continue work toward positively reforming the industry following the bad publicity that was brought by the fatal breakdown of Eight Belles following her second-place effort the Kentucky Derby Presented by Yum! Brands (gr. I), Means said.
NTRA Advantage
During an NTRA Advantage presentation, senior vice president Terry McElfresh spoke about how the organization had offered $100 million in savings to the industry since 2002 via various discounts.
"Our industry has been very supportive of what we do and our programs," he said. "We support the sponsors who support the industry."
Partners of NTRA Advantage include Hallway Feeds, John Deere, Office Max, Sherwin Williams, UPS, Office Depot, Moxie Equestrian, and Toshiba, all of which offer discounts and special rewards for members.
Straight Up With Alex Waldrop
During a lunch presentation, Alex Waldrop, president and CEO of the NTRA, reemphasized the power of the Internet for reaching audiences. Waldrop discovered the vast influence of the Web first hand through a blog he started on the NTRA Web site prior to the Kentucky Derby.
"This blog isn't about me—it's about the industry," he said. "Blogging is a scary thing, because it gives people a chance to think and react. But if you can look beyond the personal reactions to the passion, you'll see that people care about this industry.
"Eight Belles changed everything," Waldrop continued. "Things in this industry are as upside down as they've ever been, but in many ways, it's a good thing."
Waldrop, who admitted the NTRA doesn't have a budget to market racing the way people want it to, said instead of pushing the Eight Belles situation under a rug, he decided to face fans and industry members by being transparent on his blog.
"You can't create a PR spin to talk your way out of a problem," he said. "You have to impact your way out. People want you to make a change."
Over the next several weeks, Waldrop said the NTRA would be coming out with an implementation plan outlining new modifications to the organization.
"We all know what our problems are, but we don't know how to fix them. We have to set up a plan to do that. The NTRA is cutting a path to integrity and safety. Others can join or be left behind. I'm committed to real change and real action. Give us six months, and I think you'll see that this will be a different industry. We're going to listen, collaborate, think, and then we're going to act."
The issues on the NTRA's agenda include medications, safety research, infrastructure changes, addressing the aftercare of horses, and wagering integrity.
Once safety standards are adopted, Waldrop said the NTRA will focus on getting them through the legislature. "We understand our local and national challenges, and we're building trust with numerous key organizations," he explained.
Waldrop said the NTRA had nearly accomplished its goal of banning the use of steroids in racehorses. With several individual racing jurisdictions already on board, the NTRA is employing the philosophy of "play by our rules or get out."
Web Site Updates
In other business, Keith Chamblin, vice president of the NTRA, said the organization would begin a national wager program in 2009, in which a different member track would hub each Saturday.
Fritz Widaman, senior director of marketing for the NTRA, outlined a list of future goals for NTRA.com which included bringing customers more into the game of racing; sharing more content with members; contemporizing a fresh, bold look; and developing year-round, fan-focused online content that will aggressively acquire data.
In 2009, NTRA.com will have a Web 2.0 emphasis. New changes planned for the site will include a "NTRA Horsepedia;" text messaging/news alerts; and a larger video screen for race replays. Other changes include the ability to link NTRA videos to other sites; a personalized tool bar header; ability to share content with NTRA tracks and organizations; current result ticker; and weather information per track.
"If we agree to collaborate and link to other tracks, I think we'll push our web traffic through the roof," Chamblin said following Widaman's presentation.
NTRA Communications/PR
In a discussion of NTRA communications and public relations, Eric Wing, senior director of the organization's media relations, emphasized how the importance of equine health and safety had been considerably heightened following the breakdown of Eight Belles.
"These injuries aren't commonplace—they're tragic accidents," he said. "They're not a part of the game. Our primary focus on the sport is to make it safer and convey the notion that the industry is committed to this concept and will make it a high priority."
Because of the struggling economy and limited marketing budgets, Wing explained how the NTRA has been playing offense rather than defense lately. "Creative thinking is more important than ever," he said.
Like other NTRA officials, Wing emphasized how the sport of racing translates well to the Web. "Sports fans, including racing fans are ahead of the curve," he said. "They go to the Web before the newspapers—there's a demand for immediacy (with news)," he said.
Wing also named some publicity helpers that have aided the NTRA in addition to the Web, including charitable, historical, and celebrity tie-ins. He used the example of Oprah Winfrey featuring the horse Oprah Winney, a contender in last year's Breeders' Cup Filly & Mare Sprint, on her talk show to display how the sport can reach wider audiences.
Breeders' Cup Update
During the later sessions of the day, Rick Baedeker of Breeders' Cup marketing gave an update on the events surrounding this year's Breeders' Cup World Championships at Oak
Tree at Santa Anita Park Oct. 24-25.
In addition to the three new races added this year, the filly events being moved to the Friday card, and the Breeders' Cup expanding its charitable giving, Baedeker announced several other new developments:
--Oct. 22: Bulgari Brunch in Beverly Hills
--Oct. 23: Welcoming Party (formerly known as the press party) at the Hollywood Palladium, which will be expanded to appeal to the Los Angeles community, with a performance from the popular group Maroon 5.
--Oct. 24: Chairman's Dinner for sponsors, owners, and other connections of the Breeders' Cup horses.
Baedeker said in spite of raised ticket prices, the Breeders' Cup has already sold around 95% of its seats for both days of the event. New developments this year include better accommodations and perks for owners, and enhanced customer care, with 300 volunteers to guide guests through the facility.
Equibase Developments
Victor Espinosa of Equibase also gave an update for the racing statistical information site, which has pledged to create a special product for new fans called "Off to the Races."
Individualized for each race card at each track, the complimentary document will provide both hunch bets and handicap bets for fans in a PDF format, which can be incorporated for track websites and programs for direct customer distribution.
Equibase plans to launch the product at the upcoming Keeneland fall meet.
A podcast of the conference can be viewed at www.NTRA.com.
FREE! E-Newsletters from The Blood-Horse!...
Follow the top stories of major racing events, racing previews and results with FREE e-newsletters from bloodhorse.com. As news develops, we'll deliver updates to your inbox. Follow important events moment by moment, step by step!