Commentary: Losing Gamble
by Dan Liebman
Date Posted: 4/1/2008 9:34:02 AM
Last Updated: 4/1/2008 12:31:56 PM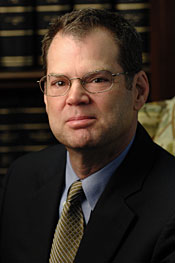 Dan Liebman, Editor-in-Chief
Photo: File Photo

The horse industry heavily backed Beshear and heard him repeatedly say he would work hard to get a constitutional amendment on casinos passed. But alas, another legislative session has passed with the state's signature industry left yet again to agonize over why it cannot garner needed help from its elected officials. More...



Copyright © 2015 The Blood-Horse, Inc. All Rights Reserved.