Commentary: Detox
by Dan Liebman
Date Posted: 3/25/2008 10:18:02 AM
Last Updated: 3/26/2008 4:34:07 PM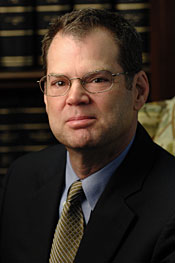 Dan Liebman Editor-in-Chief
Photo: File Photo

Imagine using something in your profession for 25 years because you believe it to be beneficial, and then having regulators take it away from you. That, said Dr. Don Catlin, is how some Thoroughbred trainers must feel about the industry's push to ban the usage of most anabolic steroids. More...



Copyright © 2015 The Blood-Horse, Inc. All Rights Reserved.