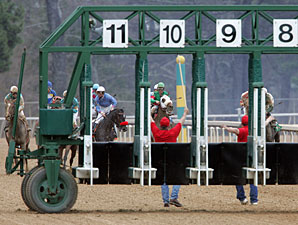 Officials said the tractor that pulls the gate malfunctioned.

Jockey Calvin Borel, who was aboard Richwood Silver, led the field of 11 3-year-old fillies into the stretch and was the first to recognize that the starting gate had not been moved. While gradually pulling his mount up, he shouted and waved an arm to his fellow riders to warn them. The other jockeys guided their mounts to the outside of the track and there no mishaps.

The track said that refunds would be made available on all applicable wagers.