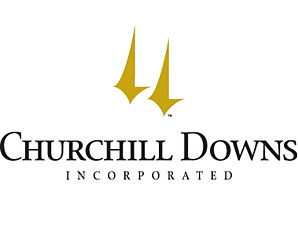 CDI signed an agreement in early 2007 where its tracks would resume a long-standing tradition of contributions to the Guild for specific uses, such as payment on health insurance benefits. The Jockeys' Guild last October filed for Chap. 11 bankruptcy protection, with documents filed by the group indicating it was operating at a monthly financial deficit of nearly $120,000.

The motion filed by CDI asks the court to hold all contributed funds in trust "for the uses and benefits for which they were intended." The first payment of the 2008 contributions was contractually due Jan. 15.

"…It is imperative that this court require the Guild to affirmatively acknowledge its acceptance of this general principle by requiring it to assume its obligations under the agreement prior to payment by Churchill Downs, including its obligation to assure that all payments made by Churchill Downs go for the actual and direct benefit of jockeys," the filing said.

A hearing on the motion is scheduled to be held Jan. 29 in U.S. Bankruptcy Court Western District of Kentucky in Louisville.

Churchill Downs claims in the filing that, from 1968 through 2005, it made contributions to the Jockeys' Guild, at first through an agreement with member tracks of the Thoroughbred Racing Association of the United States (now North America), and later on its own. The agreements historically were made in exchange for certain television, video, and off-track betting rights claimed by the Jockeys' Guild.

CDI in 2005 suspended the payments and filed a federal lawsuit after jockeys staged November 2004 walkouts at both the Churchill Downs racetrack and Hoosier Park, which was then owned partly by the racetrack company. The resumption of contributions resulted from the 2007 settlement of the federal lawsuit, an agreement which also bars jockeys from further walkouts or strikes through 2011.

It is believed that CDI contributes about $375,000 annually to the Jockeys' Guild, part of more than an estimated $2 million the Guild receives from all North American tracks. In its most recent operating report filed with the court, the Jockeys' Guild declared "TRA contributions" of $80,740 received in November 2007.

TRA executive vice president Christopher Scherf said those funds in the operating report should be listed as "track contributions," since the last agreement the group had with the Jockeys' Guild expired in 2002. He said individual tracks and companies have individually negotiated current contracts ever since, but was unsure of the number.

"The Guild would like to have (a TRA agreement) again, and we have had some discussions, but that's still up in the air," he said. "Anyone that enters into an agreement with them has to first be concerned with resolution of the bankruptcy. It's a critical issue."

The TRA Web site lists 41 racetracks and the National Steeplechase Association as members of the organization.