'TrueNicks' System is Launched
Date Posted: 1/7/2008 11:52:46 AM
Last Updated: 1/9/2008 3:28:21 PM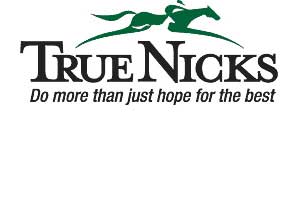 Photo: File Photo
From Blood-Horse Publications
Blood-Horse Publications has announced the launch of the "TrueNicks" sire-line affinity system, in conjunction with Pedigree Research, a pedigree consultancy firm headed by Alan Porter and Byron Rogers.
The TrueNicks rating system simplifies nicking analysis in the pedigree of an existing Thoroughbred or hypothetical mating. While straightforward in its interpretation, the system uses the vast data resources made available by The Jockey Club Information Systems to compute ratings. Customers can purchase custom TrueNicks reports by visiting http://www.TrueNicks.com.
The TrueNicks system measures the true opportunity of sire and broodmare sire crosses. Unlike products that score nicks subjectively, TrueNicks ratings are continually calculated to reflect the latest Thoroughbred racing results.
"The launch of the TrueNicks rating is the fulfillment of a dream I've had for 30 years," Porter said. "The fact that it is powered by equineline.com and utilizes data from The Jockey Club Information Systems means that it is the most sophisticated and powerful product of its kind so far created. In addition, the fact that it is developed in partnership with The Blood-Horse means that the TrueNicks system is not only the new industry standard, but also a product that very much belongs to the industry."
Said Stacy V. Bearse, president and chief executive officer of Blood-Horse Publications: "It's a true privilege to link up with Alan and Byron. Their imagination, knowledge, and hard work have resulted in a highly predictive statistical tool that is based on solid, objective history. The development of the TrueNicks rating system will give breeders more confidence because they will be making better-informed mating decisions."

Copyright © 2015 The Blood-Horse, Inc. All Rights Reserved.