NYRA to Continue Operating Aqueduct
Updated: Monday, December 31, 2007 3:19 PM
Posted: Saturday, December 29, 2007 4:44 PM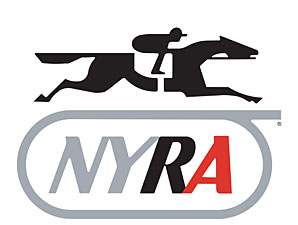 The New York Racing Association reached an agreement with state officials and its oversight board Dec. 31 to continue operating Aqueduct on a temporary basis through Jan. 23.

The announcement came two days after the New York State Racing and Wagering Board failed to approve a temporary license for NYRA while talks about a permanent franchise deal continue.

"On behalf of our fans, employees, and the participants in the racing industry, NYRA wants to thank Gov. Eliot Spitzer and Steven Newman, chair of the oversight board, for their extraordinary efforts to continue racing at Aqueduct," NYRA chairman Steven Duncker said in a Dec. 31 statement.

The racing board said it did not have to act on the request by NYRA because another state agency created to oversee NYRA--the oversight board--has the authority to run racing when NYRA's current franchise expires Dec. 31.

After the emergency meeting Dec. 29 by the racing board, Senate Majority Leader Joseph Bruno confirmed that he has relaxed some of his previous demands, such as his longstanding insistence that NYRA relinquish to an outside company such things as its simulcasting business. The Blood-Horse reported Dec. 28 that Bruno's negotiators in closed-door talks had suddenly dropped several demands.

Bruno, in an interview with a cable television show run by Capital District Off-Track Betting Corp., sounded optimistic that a permanent deal allowing NYRA to maintain the franchise would be reached by Dec. 31. It would still need legislative approval, which would not occur until after Jan. 9 when state lawmakers return for their 2008 session.

Bruno also appeared to drop demands that Belmont Park be permitted to open a video lottery terminal casino, and he made sounds in the interview that top NYRA officials would not have to resign as he had been demanding for several weeks.

Bruno, under mounting pressure by Saratoga Springs business interests concerned about the track's 2008 meet, did continue his opposition to a 30-year extension for NYRA, a time period NYRA and Spitzer agreed to in September. "What's magic about 30 years?'' he said. He added the franchise would be for at least 20 years.

Bruno said there would be beefed up oversight of NYRA during set timetables to see if certain benchmarks are being accomplished, and that the board would be "reconstituted;'' he did not elaborate. The sides have already agreed the NYRA board would be reduced from its present 28-member size.

But NYRA chairman Charles Hayward, who followed Bruno on the show, said he did not share the lawmaker's optimism about the negotiations. He said there were some "substantial'' issues still outstanding; he did not name them.

Since the morning inaction by the state racing board, Hayward said NYRA lawyers have been working with officials from the oversight board and the attorney general's office to make revisions to its deal this week to permit racing going on a temporary basis. That agreement hinged on approval by the racing board. With the racing agency not acting, Hayward said some language changes are needed to the agreement. He said he is confident the issues will be resolved before Jan. 1 so that racing can continue on a temporary basis.

Concerned about the pace of negotiations, NYRA, a state oversight board and the attorney general's office agreed on a deal permitting NYRA to continue racing until Jan. 23. But it called for NYRA obtaining a license from the state NYSRWB for the temporary period.

"

We determined that we don't have to take any action,'' said Daniel Toomey, a spokesman for the agency. He said the agency believes racing can continue because the law permits the state agency overseeing NYRA's finances to take over racing once the current franchise expires Dec. 31. The oversight board can then permit NYRA – or presumably another entity – to actually conduct the racing during the temporary period.

Toomey said that since the oversight board is a state agency it does not need to get a racing license from the regulatory agency. He said the board's inaction on approving a license for NYRA does not mean racing has to stop on Jan. 1. "We just want to make sure racing goes forward,'' he said.

NYRA's competitors in the franchise battle believe the issue will drag into January, and some believe it could become wrapped up in next spring's state budget talks.

The racing board ruled that decsions over NYRA and the future of the state's racing franchise must come from the oversight board.

In response, Capital Play spokesperson Austin Shafran offered the following statement on behalf of Capital Play: "While Capital Play is concerned with keeping racing alive in New York, NYRA has once again showed that it is only interested in keeping themselves alive and not what is in the best interest of New York racing. NYRA says it wants to keep racing going, but NYRA has yet to accept an extension granted by the oversight board that would keep the tracks from going dark. Instead, NYRA has tried all possible methods to go around the oversight board while trying to cut a deal for themselves," said Austin Shafran, spokesperson for Capital Play Inc.

In an interview with the Blood-Horse, Hayward did not agree with Bruno's characterization that the negotiations are close to resolution. "There are a number of very substantial issues that are not close to being resolved,'' he said.

Hayward would not be specific about those issues, but government officials involved in the talks say Bruno's position on the NYRA board's composition and a shorter term franchise extension have kept a final deal from being crafted.

"This is government at its worst,'' said Charles Wait, a NYRA board member and president of Adirondack Trust in Saratoga Springs. He said he and other community leaders are worried about the pace of the talks, and said there is anecdotal information that hotel bookings for next summer in Saratoga are down because of the franchise uncertainty.

Wait, a longtime Bruno political supporter, said the lawmaker assured him that he is not looking for wholesale changes on the NYRA board. Bruno has told reporters that the NYRA board should be replaced. "He said we have a good management team in place,'' Wait said of Sept. 28 conversation with Bruno.

He said the board's position is that a 30-year extension is a fair trade for NYRA giving up its land claims to the three tracks and for a re-structuring of the board that will reduce its number in half. "If I looked at this as a business deal, I would do it. It's crazy to give up that land for a 30-year franchise,'' he said. But, he added, NYRA is willing to go along with the deal.

Government sources said word spread over the past couple of days that Wait was preparing to take an advertisement out in a local newspaper in Saratoga calling on Bruno to settle the franchise dispute. Negotiators said talk of an ad targeting Bruno in his district helped move along the sides on some stalled issues.

"I don't have an ad going in the Saratogian,'' Wait said. But sources said a letter was drafted that was ready to be turned into an ad.

Wait did say the frustration level in the community is high. "This should have been resolved six months ago,'' he said. "This is government at its worst.''

FREE! E-Newsletters from The Blood-Horse!...
Follow the top stories of major racing events, racing previews and results with FREE e-newsletters from bloodhorse.com. As news develops, we'll deliver updates to your inbox. Follow important events moment by moment, step by step!