Commentary: Another World
by Dan Liebman
Date Posted: 12/11/2007 10:00:38 AM
Last Updated: 12/18/2007 10:16:36 AM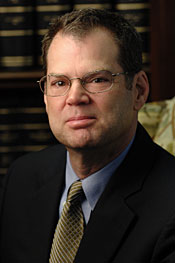 Dan Liebman: Editor-in-Chief
Photo: File Photo

On Dec. 9, the Cathay Pacific International Races were held in Hong Kong. The following day, the Breeders' Cup announced it was adding three new races to its World Champ-ionships program. The terms "international" and "world" may imply the same thing, but there is little that is similar about the two events. The four International Races in Hong Kong, indeed, have more of a global feel to them. This year, horses representing nine countries competed at Sha Tin Racecourse. The Hong Kong races draw members of the media from more countries as well. Certainly one big factor in attracting both horses and the press is that the Hong Kong Jockey Club subsidizes travel, as do many other foreign racing clubs. Horsemen are sporting individuals, but it is debatable how many would show in places like Hong Kong and Dubai were their freight not paid. The HKJC is an extremely wealthy organization, fueled by the takeout on huge betting that is placed on its races and on soccer, the only other legal sports wagering in the country, as well as the lottery. The Breeders' Cup is an entirely different type of organization, its operations primarily funded by breeders with nomination payments to make stallions and foals eligible to compete. They are worlds apart, and in more ways than one. Even with subsidized travel, U.S. representation was noticeably absent from the Hong Kong International races, as United States runners failed to join those from England, France, Ireland, Germany, Japan, Dubai, Singapore, and Australia. While representatives of the HKJC had several American horses on a short list, most notably Better Talk Now, there is one reason why it is hard to recruit them: drugs. Horses that race in Hong Kong are not permitted to use Salix, must discontinue the use of Bute seven days prior to racing, and more importantly, are not allowed to race on Depo-Medrol (methylprednisolone acetate), a commonly used steroid in the U.S. Horses in Hong Kong, on a controlled basis, are allowed to use Triamcinolone, which Dr. Brian Stewart, consultant regulatory veterinarian for the HKJC, said is, "shorter acting, and we think more appropriate." Depa-Medrol is the medication that caused Brass Hat to be disqualified from his second-place finish in the 2006 Emirates Airline Dubai World Cup (UAE-I) earlier this year, and Stewart said withdrawal time for the drug is "very unpredictable." Horses seeking to run in Hong Kong must first fill out a medication declaration, and Stewart advises them to submit a pre-race urine test. The use of Depa-Medrol, he said, stops most Americans from making the journey. Forty horses from the U.S. have competed in the International Races each December since 1993 with limited success. No horse has finished in the money since 2001, when Morluc finished second in the Hong Kong Sprint (HK-II) for the second year in a row. Since then, the best finish from 11 U.S.-based runners was a fourth-place effort by Sarafan in the 2002 Hong Kong Cup (HK-I). There have been two U.S. winners, but that was some time ago—Val's Prince in the 1997 Hong Kong International Cup (HK-II) and Glen Kate in the 1993 Hong Kong International Bowl.
This is another area where the wealth of the HKJC comes into play, with testing being an expensive proposition. The HKJC owns its own lab and employs five chemists. As Stewart said, "The Club has the money to provide the level of control" it wishes to exercise. As the Breeders' Cup expands again with three more stakes, it is interesting to hear horsemen around the world consider Americans the most permissive users of medications. The continued absence of U.S.-based horses from the Hong Kong International Races speaks volumes about that.



Copyright © 2015 The Blood-Horse, Inc. All Rights Reserved.