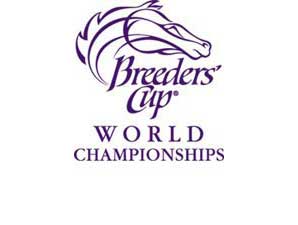 The 2008 World Championships are scheduled for Oct. 24-25 at Oak Tree at Santa Anita Park. The new Friday races are the $1-million Breeders' Cup Turf Sprint, for 3-year-olds and up at 6 1/2 furlongs on the grass; the $1-million Breeders' Cup Juvenile Fillies Turf at one mile on the grass; and the $500,000 Breeders' Cup Dirt Marathon for 3-year-olds and up at 1 1/2 miles.

The Breeders' Cup board of directors agreed on the expansion at its Dec. 7 meeting in Lexington.

The Turf Sprint will be contested on Santa Anita's signature El Camino Real "downhill" turf course, with a maximum of 14 starters. In future years, the race will be at different sprint distances, depending on the host track's turf course. The Juvenile Fillies Turf will be limited to 12 starters.

The new races join three $1-million Championships stakes inaugurated this year on Friday: the Filly & Mare Sprint, the Juvenile Turf, and the Dirt Mile.

"The establishment of the three new races continues our aggressive expansion of the Breeders' Cup World Championships as a preeminent international sports and entertainment property for our fans, sponsors, and television viewers around the globe." Breeders' Cup president and chief executive officer Greg Avioli said. "These new races also continue our mission in providing more opportunities for horsemen to compete at the highest levels over the two days of the Championships."

The Saturday, Oct. 25, program will feature eight Championships races headed by the $5-million Breeders' Cup Classic - Powered by Dodge (gr. I) and the $3-million John Deere Breeders' Cup Turf (gr. IT). Total purses for the 14 events over two days will be a record $25.5 million.

All "dirt" races next year will be run on the synthetic surface Cushion Track, which is in place at Santa Anita. As of Dec. 10, crews at Santa Anita were working to correct drainage problems with the surface, which was first used for racing in September.

Breeders' Cup officials have said a focus for 2008 is attracting more international interest in the World Championships. A synthetic surface won't hurt, they said.

"In two days, we're going to have more turf racing to entice Europeans, and we'll have Cushion Track along with it," said Pam Blatz-Murff, senior vice president of operations for Breeders' Cup.

The Dirt Marathon came about after discussions among racing officials and Breeders' Cup. In October, Monmouth Park president Bob Kulina told The Blood-Horse the industry is looking for ways to keep horses in training and to capitalize on the nature of synthetic-surface racing.

A committee of the nation's racing secretaries, under the direction of Martin Panza of Hollywood Park, aided Breeders' Cup in making recommendations on the selection and conditions of the new races. Part of the recommendations included creation of a pattern of 12-furlong races to be run around the country as preps for the Dirt Marathon.