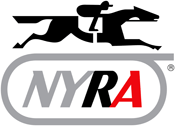 The IRS filed the notice in June in federal bankruptcy court in Manhattan, but the matter did not emerge until NYRA this week submitted documents challenging the claims. Reporters were alerted to the matter by representatives of Capital Play, which is challenging NYRA for the franchise rights to run Aqueduct, Belmont, and Saratoga racetracks.

The past taxes the IRS claims it is owed cover a five-year period beginning in 2000.

In NYRA's filing this week challenging the IRS position, lawyers contend its "true liability'' to the IRS is less than 1% of what the federal government claims it is owed. "It is clear from these IRS documents, despite examining NYRA's records and books for three years, the IRS still does not understand the basic economics of NYRA's business,'' the NYRA filing with Bankruptcy Court Judge James Peck stated.

The IRS has several claims, including that NYRA should have reported the gross handle—the money bet on and off-track on its races—and not the takeout, which is NYRA's portion of the handle. The IRS is also challenging deductions NYRA took for stakes and purses and for payments made to backstretch workers who are employed by horsemen. It also wants to disallow $89 million in deductions NYRA took for local tax payments.

NYRA said in its court filing that the IRS claim could have severe consequences on its ability to emerge from Chapter 11 bankruptcy protection. It said a $75 million payment by the state, as part of a deal Gov. Eliot Spitzer has recommended, will not nearly be enough to help if the IRS claim is valid.

Curiously, NYRA and the Spitzer administration made no mention of the pending IRS claim when the governor in September proposed giving NYRA a 30-year extension for the exclusive franchise. Senate Republicans have since balked at the governor's plan.

A hearing on the NYRA and IRS dispute will be held by Peck Nov. 28.

Depending on the outcome, the tax matter could severely affect NYRA's ability to hold onto the franchise. It comes as NYRA's current franchise is set to expire Dec. 31. As part of its deal with Spitzer, NYRA has agreed to relinquish claims that it owns the three tracks. Senate Republicans have since proposed a new state authority, to be controlled by Republicans, which would select a new franchise operator or operators.

Australian-based Capital Play, which is considering a merger with what's left of Empire Racing Associates to try to win the NYRA franchise, jumped on the tax dispute. "Racing is supposed to generate money for education. Instead, NYRA is bankrupt and the IRS is seeking $1.6 billion from them. NYRA's era of mismanagement must be ended,'' Hank Sheinkopf, a Capital Play spokesman, said in a statement Oct. 31.