Hialeah Chief Offers Dates Solution; Questions Calder, Gulfstream
by Tom LaMarra
Date Posted: 4/17/2001 1:12:14 PM
Last Updated: 4/20/2001 8:20:51 AM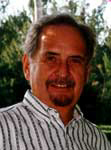 Hialeah's John J. Brunetti
Photo: Leslie Martin

In the absence of a dates agreement between three Thoroughbred tracks in South Florida, Hialeah Park chairman John Brunetti has proposed a year-round, three-track schedule, and said Hialeah would allow Calder Race Course and Gulfstream Park to have the first and second choices.In a letter to Churchill Downs Inc. president Tom Meeker and Magna Entertainment chairman Frank Stronach, Brunetti said it is imperative representatives from all tracks meet before a legislative panel to hammer out a solution "once and for all." There have been hints the current meet at historic Hialeah could be its last.Calder, owned by Churchill Downs Inc., and Gulfstream, owned by Magna Entertainment, have applied for dates that don't overlap but completely leave Hialeah out of the equation. In his letter, which was faxed to The Blood-Horse, Brunetti asked: "Why are you not competing with each other?"Brunetti calls it a "David and Goliath" scenario. He claims two major companies new to Florida racing are attempting to crush a small, privately owned company. Brunetti said cries by Churchill and Magna for deregulation are "hollow" because free enterprise "is only satisfactory to each of you when you join in eliminating the competition."In an interview earlier this year, Calder president Ken Dunn said deregulation of dates, which will occur in 2002, gives Calder the opportunity to run more dates. He also said he didn't discuss Calder's plan for a longer meet with the other two permit holders.Karl Schmitt Jr., senior vice president of corporate communications for Churchill Downs Inc., said Meeker responded to Brunetti's letter with his own letter. "It wouldn't be appropriate to talk about what's in the letter until it is received by Mr. Brunetti," Schmitt said Tuesday.In recent years, Hialeah has raced the "middle dates" -- mid-March to late May. Gulfstream has raced from early January to mid-March, and Calder the rest of the year.In his letter, Brunetti proposes three new periods: the first from Oct. 16-Jan. 31, the second from Feb. 1-May 15, and the third from May 16-Oct. 15. He said he based that schedule upon "historic statistics as to the economic production and viability of each month of the calendar year."



Copyright © 2015 The Blood-Horse, Inc. All Rights Reserved.