Confident Swindal Laying Plans for Excelsior
Updated: Thursday, December 14, 2006 6:14 PM
Posted: Friday, December 8, 2006 6:09 PM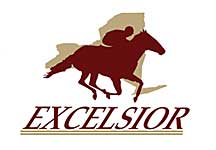 New York Yankees partner Steve Swindal said his Excelsior Racing Associates group is already discussing future track management and laying plans to take over racing in New York on Jan. 1, 2008 when, he believes, Excelsior will begin operating Aqueduct, Belmont, and Saratoga racetracks."We're going full steam ahead,'' Swindal said in an interview with
The Blood-Horse
, adding that he is "very confident'' the state legislature will back a recent recommendation from a state panel picking Excelsior over the New York Racing Association and Empire Racing Associates for the next Thoroughbred franchise.Swindal said industry executives have already been approaching the group about getting involved in the management team, and he has increased his focus on what the group will do with the franchise once, as he believes, it goes to Excelsior. "We realize now it looks like it's for real, and we've got to gear up,'' he said.The confidence Swindal sought to express came after a couple of weeks of criticism leveled at Excelsior by Empire, the second-place finisher in the recent bidding process. Empire's members include Magna Entertainment, Churchill Downs, Woodbine, and a grouop of New York horsemen.But Swindal said he has been ignoring Empire's rebukes of Excelsior as not experienced enough to run racing. "Excelsior is about New York. We are all about making New York racing number one. We have no conflicts,'' Swindal said, pointing out the often competing interests of Empire's partners. "To me, it's analogous to the Red Sox and Dodgers and White Sox getting together and buying the Yankees,'' Swindal said of Empire.Swindal also called Empire's structure – where none of the partners own more than a 6% share – "not the best strategy.'' He added,
"Anytime you have a conglomerate of people who own five to six percent of something, you tend to spend more time on something you own 100 percent of'' rather than the minority interest venture.In a wide-ranging interview, Swindal, along with Hall of Fame jockey Jerry Bailey, who is also part of the Excelsior team, did not rule out other racing industry groups or individuals joining the Excelsior effort, though that would not include Magna or Churchill."As a businessman, I have to be open to all sorts of combinations or possibilities. At this point, I'd say it's not on the table, but I know there are a lot of qualified, well-intentioned people in this state who passionately care about racing. It's only natural at some point we'd talk to those people." He said others in the industry, including people now aligned with NYRA, could be involved with the new franchise.But he made clear that any such alliances would not include a financial stake in Excelsior. "Our team is set,'' he said of Excelsior's partners, who include casino developer Richard Fields and the Chicago-area racing Johnston family.The son-in-law of Yankees owner George Steinbrenner, Swindal said other members of the Steinbrenner family with Thoroughbred racing experience at the family's Kinsman operation in Florida, including his wife, Jennifer, and her sister and brothers, are also part of the Excelsior team. George Steinbrenner has no financial stake in the group, Swindal said, though he has been offering advice to the team.Swindal, who was chairman of Balmoral Park after Steinbrenner and the Johnston family purchased it in 1980, bristled at criticism that he does not have enough Thoroughbred experience to run racing in New York. "I don't play baseball but I know how to get good baseball management,'' said Swindal, who is involved in key decision-making with the Yankees and is considered Steinbrenner's heir apparent of the baseball franchise.Swindal, who said he was first introduced to the Thoroughbred industry when he began dating Steinbrenner's daughter in the early 1980s and they would go to the family's farm in Florida, said he will devote the time to New York racing while balancing his work for the Yankees."I'm spending half my time in New York now, and my kids are grown. My wife and I love New York, and we will bring the passion that we have with regard to winning the World Series to making New York racing number one,'' he said.Swindal likened the current franchise to the condition of the Yankees when Steinbrenner bought the team in 1973. Attendance that year was under two million and the team had to pay for its radio rights. This year, attendance topped 4.2 million and the team has a successful broadcasting venture. "I think we know how to re-invigorate sports,'' he said."I think we'll take that passion, vision, and know-how and put it into racing and be equally successful,'' said Swindal, who joined the Yankees in 1997 after more than a decade of management jobs with Steinbrenner's Tampa shipping companies.Swindal said he has spoken regularly to Major League Baseball Commissioner Bud Selig about the prospects of being involved with a gambling enterprise while at the same time being in a top post of a baseball franchise. "He's totally up-to-date,'' Swindal said, adding that the matter will not be an issue, in part, because Steinbrenner, too, has been involved in racing over the years while serving as Yankees owner.Bailey also fired back at Empire for some of the shots the group has aimed at Excelsior. He said he's not been "particularly impressed'' by Magna-owned tracks and wondered how Empire would work in New York with Magna and Churchill sitting across from each other at the table making decisions about the franchise.The former jockey also questioned why Empire was sharply critical of NYRA before the bid results were announced and then has been targeting Excelsior since the Ad Hoc Committee on the Future of Racing recommended Excelsior for the franchise. He also dismissed Empire's pronouncement this week that it would be willing to increase its financial offer to the state."When I rode, when the race is over it's over,'' Bailey said.Bailey, who said his role with Excelsior is to ensure "no detail on racing is missed,'' said Excelsior will change how horse owners are treated at the three New York tracks. "The treatment of owners over the last 10 to 15 years has declined steadily,'' he said, adding that it takes more than purses to get owners to race their horses in one location over another.Swindal said he did not know Fields, the casino developer, before being introduced earlier in the process by a couple of mutual friends. He said he has not discussed the franchise with top state officials since the committee's recommendation. But he said his confidence in getting the franchise came from the strong, bipartisan backing his bid received from the ad hoc committee."We're excited,'' he added.The New York Legislature meets in special session next week, and some have theorized the franchise issue could get consideration. On Dec. 7, Gov. George Pataki signaled that he might lean toward backing the Excelsior bid if that happened. Pataki did not say if he was pushing for a vote on the matter before he leaves office Dec. 31.But after saying he had not formed an opinion on the recommendation by the state panel that reviewed the bids, Pataki was asked if he would okay legislation awarding the franchise to Excelsior. "We would take a look ... I don't see any reason why I would not at this point.''Pataki did not elaborate.
FREE! E-Newsletters from The Blood-Horse!...
Follow the top stories of major racing events, racing previews and results with FREE e-newsletters from bloodhorse.com. As news develops, we'll deliver updates to your inbox. Follow important events moment by moment, step by step!