Drug Positives Weren't Called, Kentucky Officials Say
Updated: Monday, July 11, 2005 7:41 AM
Posted: Friday, July 8, 2005 2:10 PM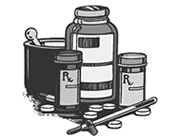 A Kentucky legislative subcommittee, now squarely involved in the debate over changes to the state's equine medication policy, has requested records from the Kentucky Horse Racing Authority that are said to show officials with the old Kentucky Racing Commission didn't take action for drug positives called by the laboratory that conducted the tests.The information was revealed July 8 during a meeting of the Interim Joint Subcommittee on Licensing and Occupations. Though it remains to be seen what, if any, action will be taken in Kentucky, the revelation figures to provide ammunition for industry officials who have called not only for upgraded drug testing but stringent accountability procedures at laboratories.KHRA executive director Jim Gallagher, during a presentation before the subcommittee cited information for 2002 and 2003. (The KHRA was formed and replaced the racing commission in early 2004.) He said tests found drugs and their metabolites that are prohibited at any level, and that higher thresholds were used for substances that might be detected by the lab at Iowa State University.Gallagher said there were positives for methadone, which suppresses narcotics withdrawal; scopolamine, used to prevent motion sickness; lidocaine, a topical anesthetic; pyrilamine, an antihistamine; and even allopurinol, which is used to treat gout. In 2003, there were instances of high readings for the bronchodilator clenbuterol, but none were treated as positives, he said."This underground threshold policy changed numerous times since 2002," said Gallagher, who took over as executive director in September 2004. "It's obvious the findings should have been pursued. It's very hard to say there were common links. There isn't one link I can find, but obviously there were irregularities."Said Republican Sen. Damon Thayer, a member of the Kentucky Equine Drug Research Council: "I find the fact that drug positives weren't prosecuted very disturbing."Members of the subcommittee have requested the documentation, which was described as "irrefutable evidence." But after his presentation, Gallagher, when asked by the media if regulators would pursue the cases, said: "I wouldn't recommend that to the horse racing authority."Gallagher didn't say how many positives weren't called and didn't suggest who may have been responsible. When asked why the information wasn't made public sooner, he said: "Priorities. It was a matter of dealing with the day-to-day operation (of the KHRA)."La Juana Wilcher, secretary of the Environmental and Public Protection Cabinet, which oversees the authority, indicated to legislators the KHRA could have spent a lot more time on the matter but opted to focus on the future. "We tried to find the problem, fix the problem, and make sure it doesn't happen again."Democratic Rep. Ruth Ann Palumbo was among those who requested more information and asked that the committee be kept apprised of any developments. Democratic Rep. Larry Clark expressed some surprise at the revelations and took the KHRA to task."There has to be a line of communication," Clark said. "You've got a job to do to communicate with this legislative body."Subcommittee members addressed medication issues during its June meeting but sought answers to questions about why the KHRA and drug council had recommended a switch to the national uniform medication policy. The Kentucky Horsemen's Benevolent and Protective Association has fought the change and supports the current race-day medication policy that allows use of multiple therapeutic substances.The proposed policy would limit race-day medication to Salix and one adjunct bleeder medication. Currently, up to five substances can be used.Wilcher and Gallagher explained that the current policy is the result of racing commission policy, not state statute, and that uniformity is necessary for the entire horse racing industry to make positive strides. Still, legislators had questions."I haven't heard any outcry that we have a problem with drugs in Kentucky," said Democratic Rep. Denver Butler, who chairs the subcommittee. "Who is really pushing this? The breeders or someone who has a business to test (for drugs)?""I know a lot of people who go to the racetrack, and I haven't heard one of them raise this question about the drugs a horse takes and what it does to the quality of racing in Kentucky," said Democratic Rep. Tom Burch. "Are we putting up something that's impossible to achieve in racing? And what about horses coming into the state? Do we just disqualify all of them?"We might be running the risk of not having any horses at our meets. To say every horse has to be drug-free ... it's an illusion. I don't think we'll ever be able to get away from that."Burch also took offense with the suggestion that Kentucky is lagging behind and needs to emulate other states."Who is complaining?" Burch said. "They can't keep the criminal element out of racing in New York from what I've read about. To put Kentucky in that type of category I think is an insult to our industry at this particular time."Marty Maline, executive director of the Kentucky HBPA, called for more "open and frank discussion" on the issue before the new rules go through the legislative process. The subcommittee requested that Connie Whitfield, who chairs the drug council and serves as vice chair of the KHRA, attend its next meeting.Whitfield came under fire from some horsemen for stating at a drug council meeting that the perception around the country is that "in Kentucky horse racing, there are only cheaters and losers.""The chair of the drug council has been asked numerous times that we would like her to come before us to explain her position on some of this stuff," Butler said.When told Whitfield was out of the country and unavailable to attend the July 8 meeting, Butler said: "We all have other places we'd like to be sometimes."
FREE! E-Newsletters from The Blood-Horse!...
Follow the top stories of major racing events, racing previews and results with FREE e-newsletters from bloodhorse.com. As news develops, we'll deliver updates to your inbox. Follow important events moment by moment, step by step!