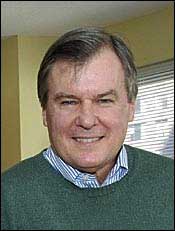 The most persuasive points, according to the survey, included the following:–There are more than 40,000 jobs involved - 72%;
-- There are approximately 400 farms and 44,000 acres dedicated to horses and breeding, and maintaining green space, throughout the state - 64%
-- Adding video lottery terminals at the tracks would generate about $1 billion per year for the state, making it less likely that taxes would have to be raised to deal with the $5-billion deficit - 59%;
-- Saratoga Race Course in the summertime is one of the leading tourist attractions in the state - 56%.

Taxes and education dominate the issues of most concern to New Yorkers, with 67% considering these two as their first or second most important issues.Of the respondents, 41% play the lottery frequently or occasionally, 22% go to a casino on the same basis, and 8% go to a Thoroughbred racetrack.Only 13% are aware of who runs Thoroughbred racing in New York, 69% don't know whether it's a public or private entity, and 41% say that no major changes are needed.Friends of New York Racing and the New York Thoroughbred Breeders will undertake a survey of New York Thoroughbred breeding farms to develop more accurate economic and demographic profiles.

"We've got 401 working breeding operations in 49 New York counties," Brida said. "We know the total numbers for mares, stallions, and foals in New York and we think that the vast majority of these farms are small businesses and that the people who make their livings from them depend on a healthy racing industry and the incentives of the New York breeding program. We want to be able to bring that to life with a solid economic, demographic profile of the typical New York breeding operation and we want to do that with hard data."

At the same time, Friends of New York and the New York Thoroughbred Horsemen's Association will co-sponsor a comprehensive economic impact analysis for the Thoroughbred racing industry in New York State. The project will be a New York-specific sub-set of an ongoing national study by Deloitte and Touche on the economic impact of the racing, performance horse and breeding industries and related businesses.