AARP News
by Dan Liebman
Date Posted: 10/20/2004 12:48:48 PM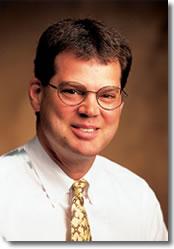 Dan Liebman
Executive Editor


In Florida for a few days this past winter, Gulfstream Park was an obvious place to spend a couple of hours. Keeping in mind Florida is a leading retirement center, it was no surprise that the average age of the patrons at the track that day was similar to that necessary to receive a "Here's Your Medicaid Card" welcome. But now comes a study from a university that surely has never before been mentioned in a story about racetracks, unless it was in a feature about the life and times of Ted Bassett, the former head of Keeneland who graduated from Yale in 1948. Published in the September issue of the American Journal of Psychiatry, Yale researchers concluded older people who gamble for fun appear to be healthier than non-gamblers. Granted, the results are based on a telephone survey of 2,417 persons age 65 and older, but the researchers admit they were surprised by the results. We aren't. Visit any track and you always see a large number of senior citizens. And, whether winning or losing, they always seem engaged. One of the main reasons is what Yale epidemiologist Rani Desai called socialization. According to Desai, whether playing poker with friends, slot machines at a casino, bingo at the VFW, or horses at the racetrack, the social aspect of gambling may be what is making those persons healthier than their counterparts. "There's this whole concept of healthy aging--that folks who continue to remain engaged in activity, especially in the community and in social activities, stay healthier longer, so I think this is a reflection of that," Desai said. "It's not that gambling makes you healthy; it's that gamblers are healthier." Desai admitted the results of the study were the opposite of what she thought they would be. She believed the health problems experienced by all gamblers would be more severe among gamblers aged 65 and older. The presumption was because many older persons are on fixed incomes, gambling losses would hit them harder. But the study's findings showed recreational gamblers age 65 and older were in better health than those who don't gamble. Also noteworthy was that the older gamblers reported less bankruptcy, alcoholism, and depression than younger recreational gamblers. Marketing efforts in recent years by racetracks and the National Thoroughbred Racing Association--you remember those Lori Petty ads--have been aimed at young people. Those efforts have not been misdirected. But it is nice to see a study that says if we can get someone to the races in their youth, we can expect them to remain a fan because the racetrack is a happy place to visit that might also make you a bit healthier. That socialization is important for senior citizens should not surprise anyone, and anyone who has been to a racetrack knows there is hardly a better place to socialize. For one thing, the mental exercise of handicapping will surely keep the brain active. Think of how much information must be processed to handicap a horse race. Ever hear someone say, "So who do you like in the sixth?" It is the start of socialization. On that day at Gulfstream, a stranger hanging around the paddock pointed out Don Brumfield standing with friends. "Saw him ride here in the '60s," the man said. "Saw him win the Fountain of Youth on Kauai King." Thirty years from now, I imagine hanging around the Gulfstream paddock, waiting for a youngster I've never seen before to walk up unsuspecting. "Saw Secretariat win the Derby back in '73; never be another like him. "Going to the races 60 years. Feel healthier too."



Copyright © 2015 The Blood-Horse, Inc. All Rights Reserved.