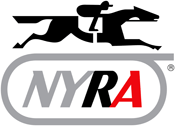 The grade II Alfred G. Vanderbilt, a six-furlong sprint, was moved ahead a day to provide a stakes double-header with the grade I Sword Dancer on Saturday, Aug. 14.

The Travers (gr. I) program on Saturday, Aug. 28, lost one of its four graded stakes, the grade III Ballston Spa, which will be run on Monday. Aug. 30. Replacing the Ballston Spa is the ungraded Victory Ride.

A total of eight stakes with purses of $65,000 were added to the weekday schedule, providing at least one stakes race every day of the meeting.