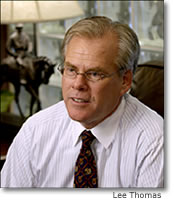 In 1979, there were 3,435 races run at Northern and Southern California tracks, excluding county fairs. That same year, there were 3,878 foals born in California, roughly 12% of the North American foal crop of 32,904.
By 1989, the number of California races increased by 29% to 4,415. The California foal crop grew by nearly 2,000, to 5,714, an increase of 47%. The North American foal crop also shot through the roof, to 48,196, an increase of 46%.
Thus, over a 10-year period, the number of foals increased at a faster pace than the number of races. So far, so good. Over the next 10 years, from 1989-99, the number of California races fell from 4,415 to 3,978, a reduction of just 10%. But during that same period the number of California foals declined to 3,183, a drop of 2,531, or 44%. The estimated North American foal crop of 36,500 in 1999 is 24% lower than the 1989 count. The net, from 1979-99 is as follows: number of races is up 16%; number of California foals is down 18%; number of North American foals is up by 10%. There is a shortfall of horses, notably among California-breds, in the 20-year comparison. The reduction from 9.2 to 7.2 in the average number of starts per runner over a similar 20-year period, which some attribute to the absence of "down" time throughout the racing calendar, only exacerbates the situation. With Magna Entertainment Corp. owning Santa Anita Park, Golden Gate Fields, and Bay Meadows, and Churchill Downs owning Hollywood Park, tracks owned by the two companies account for more than 90% of California's racing dates, excluding county fairs. There is no easy answer to the problem posed by short fields, but regulators and those with vested interests are going to have to consider a reduction in racing dates and a serious, well-financed owner recruitment program. Though Magna and Churchill are competitors, they have a common problem, and it is in the best interest of everyone in the industry if the two companies work together toward a solution. If not, the cycle will continue, and California racing will suffer.