Officials, Others Ponder Future if NYRA is Indicted
Updated: Tuesday, December 2, 2003 8:49 AM
Posted: Monday, November 10, 2003 12:33 PM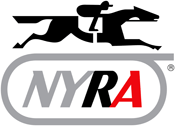 As the racing industry's breath-holding continues as it awaits the ongoing investigation by the U.S. Attorney's office, it is a question state and federal officials, as well as NYRA's boosters and competitors alike, have been increasingly pondering.Whether NYRA is around a year from now, insiders say, depends on how far the criminal probe goes: does NYRA, as a corporate entity, get indicted like one of the corporate giants over the past couple years, or are the targets limited to individuals?"If they don't indict the corporation, I can't imagine the state taking any action against them,'' said Bennett Liebman, coordinator of the racing and wagering law program at Albany Law School and a former state racing board commissioner.If indicted as a corporation, and depending on how serious the charges are, Liebman said the state racing board could use its special powers to summarily suspend NYRA's franchise. But based on previous criminal cases involving other tracks around the country and reading New York's politics, Liebman doesn't think such a quick suspension would happen. Moreover, the prospect that such a suspension could "throw racing into chaos'' would likely force regulators to sit tight for a while, he believes.That's because the legal questions about who would run racing in New York become murky at that point. The state's thoroughbred Capital Investment Fund would, technically, be in line to take over NYRA. But, practically speaking, could the tiny agency that has openly feuded with NYRA over the years really run such a complex business?Moreover, the ramifications of moving quickly against NYRA could be vast. "The problem is the law says NYRA's corporate existence and franchise is co-existent. If one goes, so goes the other. So if you suspend NYRA's franchise, does that mean NYRA goes out of existence?'' he said. Such confusion, Liebman added, could be felt far beyond New York's racing borders.But three little letters stand to have a huge effect: VLT. The state has been counting on Aqueduct to bring in hundreds of millions of dollars in revenue for the cash-starved state government, which would get a slice from the 2001 law legalizing racetrack VLTs. But NYRA's VLT partner, MGM Mirage, has put on hold plans for a racino until NYRA's legal picture is clearer.Liebman and other insiders say VLTs could force the state to move against NYRA if it is indicted because of fear the VLT plan will only be further delayed. That's because regulators in Nevada, where MGM is based, and New Jersey, where other potential VLT partners reside, bar licensees from doing business with individuals or companies under indictment."If that's the case, it puts a real crunch into the VLT situation. It puts pressure on the state, which needs revenues for education and to balance the budget, and for horsemen who need the extra purse money,'' said Dennis Brida, executive director of the New York Thoroughbred Breeders Association in Saratoga Springs.Though NYRA could still technically operate the tracks even while under indictment, "It would put a real strain on the relationship between NYRA and New York state,'' Brida said.That relationship is already strained, with scathing allegations from the state attorney general, state comptroller and racing board officials about NYRA's internal controls and pattern of ignoring criminal behavior at the tracks by NYRA employees.That's where the uncharted territory issues emerge: will the state's political leaders be persuaded to act against NYRA if it is indicted? How can they not act against an entity that has been the subject of widespread government criticism for years now? And wouldn't politicians already on record calling for serious changes at NYRA not step up their demands for real change if NYRA is indicted by demanding the state or some outside entity - whether it's the New York City Off-Track Betting Corp. or Magna Entertainment as some have suggested - to run NYRA?At the very least, Liebman said an indictment could likely force Gov. George Pataki, who already controls one-third to 40 percent of the NYRA board through appointments or political connections, to take a more active role in reforming NYRA. The state would likely demand far greater control of its finances, he said, and would also probably force through widespread changes in the board of trustees oversight. If indictments were to come, Liebman said "the easiest way'' for the state to handle the situation would be for the state's elected leaders to sit down with NYRA's board "and work out a plan that assures some continuity in the operation of New York racing.''For weeks, insiders have speculated that any indictments, if they do come from federal prosecutors, will be limited to former and current NYRA executives. Sources say NYRA's outside security consultants have identified their own concerns about NYRA's operations; they have, these sources said, taken those concerns to state and federal prosecutors and said NYRA is already moving to clean up the problems. NYRA's pitch to reform its own doings may be one reason, a government official said, why indictments have not yet emerged.Some racing insiders worry about a for-profit entity taking over if NYRA disappears. "From a horsemen's point of view, the best case for racing is to have a nonprofit in charge of racing in New York,'' said Brida, who added that he worries about the impact on horsemen and breeding programs if a for-profit concern took over."The fear is the change because with all the aspersions case on NYRA, true or false, the one good, honest quality about the whole thing has been the racing. The racing has integrity. Non one has ever challenged the fairness of racing. And the quality of racing has improved. Those are the things you don't want to lose in the mix,'' Brida said.The breeding association chief said NYRA does need to make reforms. It needs to open its financial books. "Let's make the changes, and make it right. If oversight is needed to make it right, let's do the oversight,'' he said.And then there's the quality of NYRA's infrastructure. Would NYRA, if it was indicted, continue to pore money into its infrastructure if its executives feared NYRA would not be around much longer? Others worry about the spin-off effect if NYRA is indicted, and how the nation's racing industry should the racing giant have to defend itself from criminal charges."It would put a strain on the pari-mutuel industry,'' Liebman said. "But the pari-mutuel industry has withstood so many strains over so may years it certainly would withstand this one.''In the meantime, racing insiders just want it all to be resolved, one way or another. "I wait daily,'' Brida sighed, as he wearily checked off the day's list of NYRA rumors.
FREE! E-Newsletters from The Blood-Horse!...
Follow the top stories of major racing events, racing previews and results with FREE e-newsletters from bloodhorse.com. As news develops, we'll deliver updates to your inbox. Follow important events moment by moment, step by step!