Illinois Dates Set, But Questions Loom Over Purses
Date Posted: 9/16/2003 8:50:56 PM
Last Updated: 9/19/2003 12:04:52 AM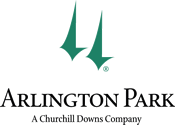 Compromise shortens Arlington season.


by Bob KieckheferThe Illinois Racing Board has approved a compromise 2004 Chicago-area Thoroughbred season that has Arlington Park giving up a week of live racing in return for "host track" revenue from early-season simulcasting. But serious questions remain about purse levels for 2004 because the state legislature during its spring session backed away from approving slot machines at racetracks.The schedule approved Sept. 16 has the National Jockey Club at Hawthorne Race Course opening the season Feb. 27 and running through May 13. Arlington takes over May 14 and runs through Sept. 19. Hawthorne opens Sept. 20 and finishes out the year. The board also let Hawthorne extend this year's meeting through Jan. 3, 2004.Fairmount Park, located in Collinsville across the river from St. Louis, was granted 122 dates of Thoroughbred racing from April 30-Nov. 22.Arlington president Cliff Goodrich said the reduction of eight days in Arlington's schedule to 96 would allow the track to offer "significantly increased purses during a shortened summer festival. In the end, we feel that by giving up some live racing days, we will improve our racing product."The board, with the tracks' agreement, also trimmed several days from the year's total racing calendar by cutting back to four-day weeks in March and December at Hawthorne.Board officials said earlier that purse accounts at the Chicago-area tracks are significantly overpaid this year as a result of legislative inaction. Track executives had expected the legislature to approve slot machines as a new revenue source to replace "recapture" of revenue lost to full-card simulcasting on out-of-state racing. That proposal died when Gov. Rod Blagojevich withheld his support, but it is expected to be considered during the fall veto session.On the Standardbred side, the IRB increased Hawthorne's schedule from this year's 49 nights to 55 nights from July 15-Sept. 17. The other Chicago-area tracks, Maywood Park and Balmoral Park, asked that Hawthorne's dates be reduced rather than expanded. The harness schedule was approved by a one-vote margin.



Copyright © 2015 The Blood-Horse, Inc. All Rights Reserved.