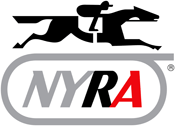 Schwartz said the OTBs would automatically get a reduction in what they pay NYRA whenever the takeout is lowered by NYRA. He wondered why the state would delay the takeout reduction decision and possibly jeopardize it from kicking in for the lucrative Saratoga meet when it was the state itself that adopted the plan to let tracks more easily lower the takeout. He noted that handle increased in one year by $233 million the first time NYRA lowered the takeout in 2001.
 
"What more proof does the state need,'' he said.
 
Earlier this week, NYRA was busy promoting the takeout plan as a "win-win situation for all involved," according to a written statement by Schwartz. Since NYRA reduced its takeout in 2001, $72 million more has been returned to bettors in the form of winnings, NYRA said.